By Vivienne Russell | 17 April 2013
Some of the Whitehall savings identified by the Cabinet Office's Efficiency and Reform group are unlikely to be sustainable, the National Audit Office has warned.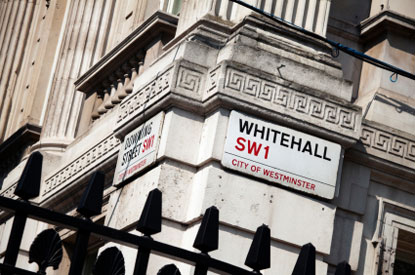 In a report published today, auditors said they were confident that the £5.5bn of savings for 2011/12 attributed to the work of the ERG would be achieved. But they noted that the savings reported so far had different degrees of sustainability, with some showing diminishing returns. For example, the level of savings from commercial renegotiations with major suppliers and from the moratorium on government advertising were lower than in the previous year.
Among the ERG's specific achievements were changes to the Civil Service Compensation Scheme, a restriction on the employment of consultants and temporary staff and central control of the procurement of common goods and services.
There was also praise for the way the ERG changed its organisational structure, making it clearer and more responsive, and for the leadership provided by Cabinet Office minister Francis Maude.
While the organisation, which was established in 2010, published its first business plan this year, the NAO said it was 'not clear' how it would secure the £20bn of annual savings it has been charged with finding over the current Spending Review period. The ERG's strategies did not always match its ambitions, the NAO noted. The watchdog also urged the group to develop a more sophisticated understanding of the risks to services at a time of major restructuring.
Auditors were concerned by the group's staff turnover rate, which they said was too high at 25%. They also criticised the frequent changes of personnel at senior level.
NAO head Amyas Morse said the ERG was providing value for money. He added: 'As a relatively new organisation, the ERG has assessed the obstacles it faces and has begun to tackle them energetically. However, it needs to get going on moving beyond the role of imposing central spending controls to placing more emphasis on changes aimed at promoting sustainable savings.'
Public Accounts Committee chair Margaret Hodge said that the ERG had made a good start but its savings needed to be sustainable and not just one-off cuts.
'The ERG needs to up its game if it is to achieve its target of £20bn of savings a year by 2014/15,' she added.
A Cabinet Office spokesman welcomed the report and said its recommendations would be studied carefully.
'Although we are pleased with the savings we have achieved since the general election, we need to accelerate the pace of reform,' he added.