By Richard Johnstone | 15 April 2013
The number of households expected to be affected by the government's cap on benefits has fallen by 16,000 to 40,000, the Department for Work and Pensions has revealed.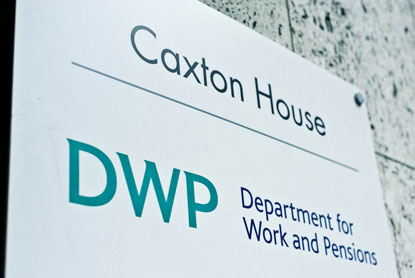 Part of the reason for the drop is due to 8,000 unemployed people finding work, the DWP said today, as a trial of the change began in four London boroughs. The cap, which is intended to roll out across Britain from September, will restrict the total amount of weekly benefits paid for a single person to £350 and for families to £500.
Other reasons for the fall include policy changes, such as the removal of some supported housing costs from the calculation, the DWP said. In July, the department estimated that 56,000 households would be affected.
Speaking on BBC Radio 4's Today programme today, employment minister Mark Hoban said the figures showed the cap had already begun to affect people's attitude to finding work. 'People are getting to work because they realise that's the best way to avoid the benefit cap,' he said.

The limit has been introduced in the London boroughs of Bromley, Croydon, Enfield and Haringey. Residents who receive out-of-work benefits could have their Housing Benefit cut to ensure that their total payments do not exceed the weekly total. Overall, 13 benefits are included in the cap, including Jobseeker's Allowance, Child Benefit and Child Tax Credit.
The Child Poverty Action Group has warned that the change, which is one of a number of benefit reforms being introduced this month, would hit low-income households.
Chief executive Alison Garnham said: 'Families already struggling with rising living costs face another body blow as a potentially devastating package of benefit cuts is introduced this month which will grab desperately needed financial help away from families and suck billions of pounds of spending power out of local businesses and communities.
'Spending cuts that increase child poverty will cost society more in the long run. The government's child poverty strategy urgently needs reviewing because it is on course to leave behind the worst child poverty record of any government for a generation.'