By Vivienne Russell | 25 March 2013
The head of the Social Market Foundation has challenged the chancellor's claim that Annually Managed Expenditure is 'out of control' and warned that the proposed reforms will be 'tricky' to implement.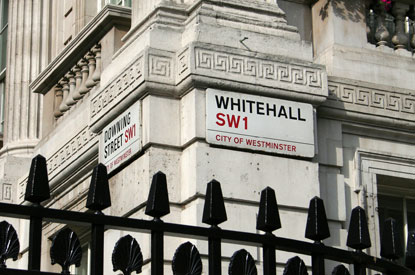 In his Budget statement, George Osborne announced his intention to introduce a new limit on AME spending. This makes up £350bn, or around half, of total public expenditure. Its largest component is welfare spending, although it also includes debt interest payments and payments to the European Union.
Osborne said, in practice, AME spend was 'annually unmanaged expenditure' and promised his reforms would 'bring real control to an area of public spending that has been out of control'.
This would be done in such a way as to still allow the automatic stabilisers – payments linked to the state of the economy – to operate. More details would be given at the June 26 Spending Review, he said.
But SMF director Ian Mulheirn told Public Finance: 'The rhetoric has been that this AME expenditure is uncapped or uncontrolled, which is simply not true because we see them cutting [benefit] rates all over the place. The point is, within that, the number of people claiming has changed.'
He noted that half of the increase in AME in the past five years had come from state pensions, with the bulk of the other half coming from Housing Benefit, tax credits and Jobseeker's Allowance – benefits that are themselves automatic stabilisers.
The chancellor's intention to preserve the system of automatic stabilisers left the Treasury with few options, said Mulheirn. 'It's tricky.'
Speaking at CIPFA's World-Class Performance Symposium the day after the Budget, Richard Douglas, head of the Government Finance Profession, said the focus on AME, as well as departmental budgets, suggested a way government accountants could make a big difference to value for money.
He said AME was something the finance profession had 'managed to put on the agenda'.