By Richard Johnstone | 7 March 2013
Ministers have confirmed that council pension funds will be able to double the amount they can invest in infrastructure projects from next month.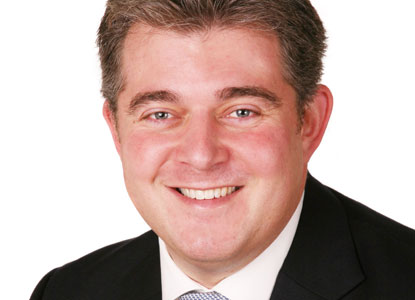 The National Association of Pension Funds said the decision to increase funds' contribution to 30% could lead to more investment in homes, roads and railways.
Currently, the 89 funds that make up the Local Government Pension Scheme are allowed to invest a maximum of 15% of their assets in limited partnerships, which are often used to develop major property and infrastructure projects.
Local Government Secretary Eric Pickles outlined two options for reform in a consultation last November. One was to double the maximum investment in partnerships, while the other was to create a new dedicated investment class for infrastructure, which would be limited to 15%.
The government's response to the consultation revealed that the first option was preferred by 51 of 87 respondents, as it could be introduced quickly and would avoid the 'complications' of introducing a new investment category.
The government has therefore agreed to double the limit for investment in partnerships from April 1, local government minister Brandon Lewis said. 'Unlocking town hall pension pots so they can invest more in vital infrastructure projects will help this country compete on a global scale and get Britain building,' he added.
'By lifting the restrictions controlling local pension investments, councils will now have the choice to invest more in local job-creating infrastructure and housing projects.'
The NAPF welcomed the change, saying a number of LGPS funds were at the 15% limit through property and private equity investments. This meant they had little capacity to invest in initiatives such as the government-backed Pensions Infrastructure Platform, which is being created to facilitate pension fund investment in infrastructure.
'Many local authority pension funds have told us that they are prevented from making the best decision on investments because of outdated rules which place limits on the amount that can be invested in infrastructure. So we are pleased that the government has listened and has made this change,' NAPF policy director Darren Philp said.
Nigel Keogh, technical manager for pensions and central government at CIPFA, also backed the change. 'This is the option that most practitioners and industry stakeholders welcomed,' he told Public Finance. 
He called for it to be a 'first step' in an 'overhaul' of the investment regulations.
The government's consultation response also said there was support for comprehensive reform of the rules, including removing all other absolute limits on different investment classes and vehicles.
'It is Department for Communities & Local Government's intention to consider this issue further in the context of changes to be introduced once the Public Sector Pensions Bill has been enacted,' the memorandum stated.
Keogh added that CIPFA would continue to work with the DCLG on further reforms to the investment regulations.