By Richard Johnstone | 6 February 2013
Reforms to the contracts for NHS consultants have brought many of the expected benefits, but hospitals can still improve how they manage senior doctors to improve value for money, the National Audit has found.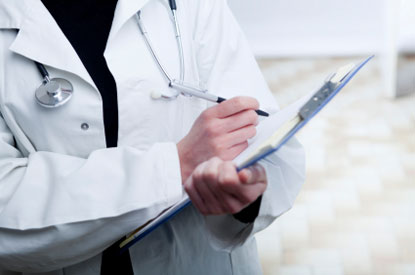 The contract for hospital consultants, introduced in October 2003, increased salaries from £52,640–£68,505 in 2002/03 to £65,035–£88,010 a year later. Almost all the 40,000 hospital consultants employed in the NHS are now on the 2003 terms, at an annual cost of £5.6bn.
Pay progression since the deal was introduced had slowed, and consultants had not increased the amount of private sector work they took on, auditors found, meeting two of the aims of the agreement.
The contract had also met a number of other ambitions. For example, around 97% of consultants now have a job plan setting out their objectives. While indicators show that consultant productivity had continued to fall, the rate of decline had slowed significantly.
However, more should be done to achieve better value for money, according to the NAO report, Managing NHS hospital consultants.
Although the contract set out a clear nationally agreed structure for paying for overtime, most trusts still used locally agreed rates for additional work, which varied from £48 to £200 per hour. The contract had also failed to link pay to consultant performance.
Realising the benefits of the contract would now depend on how well individual NHS trusts managed their consultants, auditor general Amyas Morse said.
'NHS consultants play a key role in the NHS. Given the size of the pay increase given to consultants under the 2003 contract, it is reasonable to expect trusts to have made more progress in improving how consultants are managed and realising the expected benefits of the contract,' Morse said. 'Trusts need to get consultants strongly involved in achieving the trusts' objectives as well as their own clinical goals.'
Responding to the report, health minister Dr Dan Poulter said the government was planning to alter the deals, a change that was 'long overdue', he added.
'That's why we announced last month that we are starting discussions on changes to the consultant contract and clinical excellence awards, so that we get the best value from the £5.5bn that is spent on consultant pay every year.
'The current contract for junior doctors also needs to be improved, and is included in our discussions with the profession. Together, these changes will ensure that doctors have the right training and rewards to look after patients from the moment they are newly qualified until the day they retire as an experienced consultant.'