By Richard Johnstone | 27 February 2013
NHS trade unions say they have halted moves towards regional pay deals in the health service after agreeing changes to national employment terms yesterday.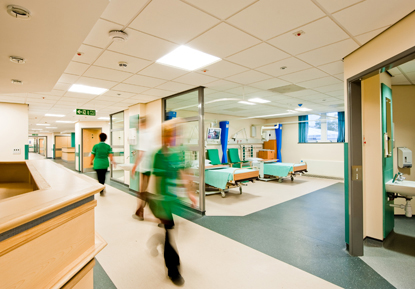 The deal between the NHS staff council and NHS Employers makes a number of revisions to the national Agenda for Change in England, which will come into effect on April 1.
One of the changes is that incremental pay rises for staff will now be conditional on individuals meeting locally set performance requirements. These awards, which are separate from the annual national negotiations, are often made to reward individual workers for additional experience.
Other changes include the possibility for employers to introduce alternative pay arrangements, outside the Agenda for Change, for the top three NHS pay bands, known as 8C, 8D and 9. For staff in these bands, pay progression will also have to be earned annually, and will be retained only where the appropriate local level of performance is reached each year.
The new agreement also includes guidance for moving staff members to new jobs, and requires employers to adopt local organisational change policies to protect staff moved to lower grade posts.
The deal comes after 20 trusts in the South West of England examined plans to establish a separate pay and conditions package across the region.
Trade unions said it would ensure pay and other terms and conditions would continue to be agreed across England.
Speaking on behalf of all NHS unions, staff side chair Christina McAnea, who is also head of health at Unison, said employers should now work with staff to implement the changes fairly and equitably.
'In reaching agreement on changes to national terms and conditions for NHS staff, we expect this agreement to provide security for staff, that their pay terms and conditions will continue to be agreed nationally and prevent further moves towards local pay.'
Speaking on behalf of Unison, she added that the union would 'resist any attempts to introduce local pay and conditions by employers who may still be considering breaking away from the national agreement', she added.
'The key now is to ensure that the changes are implemented in a fair and transparent way across local hospital trusts.'
Dean Royles, director of NHS Employers, added that both employers and trade unions recognised the unprecedented challenges faced by the health service.
He said: 'This is an important step. The revisions ensure the national pay framework is responsive to the needs of the service, supporting compassionate patient care and maximising job security.
'This will increase the health service's confidence in the usefulness of the national pay arrangement, which continues to help the NHS support and manage an effective workforce.'
The agreement on Agenda for Change terms is separate from discussions on annual pay increases. A NHS Employers spokesman said an announcement would be made in due course.