By Richard Johnstone | 2 January 2013
CIPFA has urged local authorities to be 'extremely careful' if they plan to follow Local Government Secretary Eric Pickles' advice to use their reserves to close funding gaps.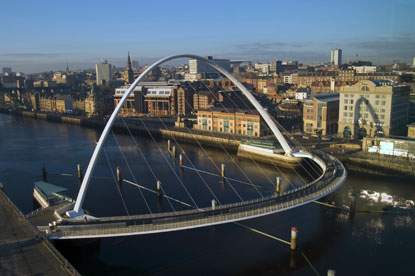 Institute chief executive Steve Freer said today that town hall funding was increasingly uncertain, with 2013/14 budgets facing the 'dual challenge' of cuts alongside reforms, including localisation of some business rates revenue. This represented a cocktail of risks to be managed in the year ahead.
Pickles last week repeated his call for English councils to 'dip into their substantial reserves to ensure they protect frontline services', with a view to building up their reserves again in 'sunnier days'. The Audit Commission has estimated the total of reserves held is £12.9bn.
He was responding to concerns raised by three city council leaders that the government's deficit reduction plan could lead to social unrest.
In a letter to the Observer newspaper on December 29, Newcastle City Council leader Nick Forbes, Sheffield City Council leader Julie Dore and Mayor of Liverpool Joe Anderson said the government spending cuts risked creating 'a deeply divided nation'.
They added: 'We urge [ministers] to stop what they are doing now and listen to our warnings before the forces of social unrest start to smoulder.'
Although council reserves form 'an important component of councils' financial planning', CIPFA said, they were not a 'silver bullet solution' to funding shortfalls.
Freer added that drawing down reserves was not a long-term answer, as most council functions required recurring funding to meet staff and other costs. Ultimately, services would need to be reduced to a level that was affordable within the envelope of recurring funding available.
'We have to be extremely careful about using one-off reserves to fund shortfalls in recurring funding,' he said. 'At best they buy time to enable service changes to be planned and implemented in an orderly way. In these circumstances it is important that councils explain clearly to the public the actions and implications for services which are expected to follow in the medium and longer term.'
• A group of more than 110 rural authorities are considering launching a judicial review of the Local Government Finance Settlement announced late last year, they have revealed.

Pickles announced on December 19 that council spending would be cut by an average of 1.7% in 2013/14, which he said was a 'bargain' for local government.

However, the Sparsity Partnership for Authorities Delivering Rural Services said on December 30 that it was considering bringing a judicial review against the settlement, which it claimed would hit rural areas harder than urban authorities.