By Vivienne Russell | 9 January 2013 
The bulk of probation services in England and Wales are to be opened up to private and voluntary sector providers in a bid to tackle repeat reoffending, Justice Secretary Chris Grayling announced today.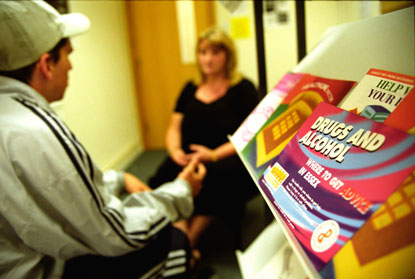 In what were hailed as the most significant and radical reforms for a generation, a 'streamlined' public sector service will continue to work with the most dangerous and high-risk offenders, including serious sexual and violent offenders.
Private companies and charities will work with the remainder including, for the first time, people leaving prison after serving sentences of less than a year. The reoffending rate for these offenders, who receive no support or supervision from the probation service when they leave prison, is 58%. This is significantly higher than the rate for long-term prisoners, which is just under half.
Today's proposals, which are subject to consultation, are for payment-by-results contracts, with suppliers paid in full only if they achieve a demonstrable decline in reoffending.
Probation area boundaries are also to be restructured to align them more closely with local authority and police force areas. Private and voluntary sector providers will then be invited to bid for work in these areas and will be expected to offer value and innovation.
The proposals will be finalised in the spring and rolled out across England and Wales by the spring of 2015.
Grayling said: 'What we do at the moment is send people out of prison with £46 in their pocket, and no support at all. No wonder we have such high levels of reoffending. It is madness to carry on with the same old system and hope for a different result.
'We know across the public, private and voluntary sector there is wealth of expertise and experience – we need to unlock that so we can finally begin to bring down our stubbornly high reoffending rates.'
The National Association of Probation Officers said 70% of the Probation Service's work would be outsourced under the proposals, which it called 'astonishing'.
Napo assistant general secretary Harry Fletcher said the service had met all its targets last year. 'This move, therefore, is purely ideological,' he said. 'It is being rushed through without proper thought to the consequences.'
Fletcher added that it was unfair to criticise the Probation Service for high reoffending rates among short-term prisoners when it had no statutory responsibility for supervising this group.
'Reoffending rates for the individuals that Probation does supervise are much improved; those who participate in programmes have a reoffending rate now of 35%. This is a success story that the government should be building on, not destroying.'
But the CBI said opening up the probation service to multiple providers was the most effective way of reducing reoffending.
'A payment-by-results approach will deliver value for taxpayers and the government must now ensure the right framework is in place so these reforms achieve their potential,' said Jim Bligh, the business lobby's head of public services.
The consultation closes on February 22.