By Vivienne Russell | 23 January 2013
The government's decision to transfer the statutory careers guidance duty for young people from councils to schools is 'regrettable', MPs have said.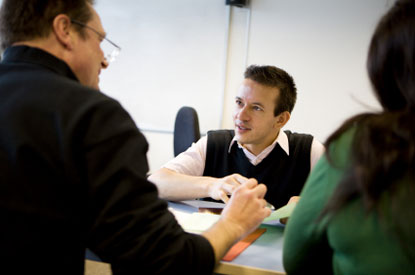 The transfer took effect in September last year following passage of the 2011 Education Act. But a report issued by the Commons education select committee today highlighted a 'worrying deterioration' in the quality of careers advice on offer in schools, noting it was not always independent or impartial.
Too many schools put their own interests ahead of those of their pupils, ensuring their own sixth form places were filled and restricting access to other education providers, the MPs said.
They urged ministers to promote consistency in careers advice and provide schools with some practical guidance. Schools should also be required to prepare an annual careers plan to ensure they are held accountable for what they do. At the same time, the adult-focused National Careers Service should also be drawn into the school system to provide extra capacity and support.
Committee chair Graham Stuart said that, given the range of further education and career options available to young people and the different levels of fees demanded, careers advice had never been more important.
'If young people are to benefit from the increased choices created by this government we need a careers advice and guidance system which support them to make the right one,' he said.
'We want face-to-face guidance to be available to all young people as an integral part of a good quality careers service. They deserve and should receive far better support than current arrangements generally allow.'
Commenting on the report, Brian Lightman, general secretary of the Association of School and College Leaders, backed the expanded role for the National Careers Service.
'With proper resources and funding, this would address many of the current shortcomings,' he said. 'School leaders are happy to retain responsibility for careers provision but need the support of government to ensure that they have the tools to do it.'
But Lightman dismissed the call for schools to publish an annual careers plan, saying it would be little more than a 'bureaucratic exercise'.
A Department for Education spokeswoman said: 'We introduced this new duty to replace the previous system that was often costly, patchy and of poor quality. The duty requires schools to secure independent and impartial careers guidance for their pupils. We want head teachers to decide what careers guidance is right for their students and have control over their budgets to provide it.
'The duty has only been in place for a term – far too early to pass judgement on its success. We will consider the committee's report and respond fully in due course.'