By Richard Johnstone | 24 January 2013
A £150m funding cut to local authority children's services is to be returned as part of reforms to the adoption system, the government has announced.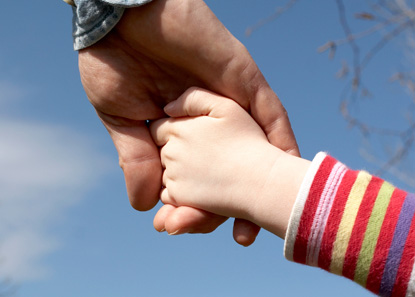 Children and families minister Edward Timpson said today that the cash, top-sliced from early intervention projects by the Department for Education, would now be given to town halls as an Adoption Reform Grant.
The decision to cut the funds was announced as part of reforms to local government finance. From April, the Early Intervention Grant will be scrapped as part of the localisation of business rates, with funds incorporated in councils' new start-up funding assessments. However, as part of the change, the DfE announced it would retain £150m for 'central priorities' in both 2013/14 and 2014/15.
Publishing the government's Further action on adoption strategy today, Timpson said in 2013/14 the cash would be returned to local government as an Adoption Reform Grant. This would help councils reform the entire adoption process and provide specialist support for children affected.
Of the total, £50m will be ring-fenced to address 'structural problems' with adopter recruitment. Timpson said this could pay fees that local authorities are charged for using adopters initially recruited by other authorities. It will also help in the search for adopters willing to take children who are more difficult to place.
He added: 'We now need urgently to find more adopters to meet the needs of the growing backlog of children waiting for adoption and we need to provide them with effective support to help them do so.
'I have consulted local government to develop the details of this grant to maximise the impact of this funding, so that it reflects the challenges faced bylocal authorities and has a transformative effect on adoption services. Details of the formulae and allocations will be sent to authorities shortly.'
Timpson also warned councils that the government was prepared to legislate to require town halls to seek approved adopters from other organisations.
The 'weakness' in the number of adopters needed to be addressed 'swiftly and decisively in the interests of a significant and sustainable increase in the number of adopters', he said.
'We are therefore proposing to take a new legislative power at the earliest opportunity. This would allow the secretary of state to require local authorities to seek approved adopters from other organisations.'
Timpson said ministers would be reluctant to use this power, although they would 'if necessary'.
He added: 'We recognise that this is a radical step. If local authorities are able to bring forward alternative proposals that would deliver a similarly radical shift in the system's capacity, then we will not need to use this power.'
Responding to the strategy, the Local Government Association said the decision to return the £150m would not change the net reduction in funding for children's services faced by councils.
David Simmonds, chair of the LGA's children and young people board, said this would hit early intervention services that help councils identify children who could benefit from adoption at an early stage.
The legislation proposed by Timpson could take councils 'out of the process of recruiting and assessing potential adoptive parents', he added.
'This move risks creating a disjointed and confusing system which could see potential adopters passed from pillar to post as different agencies become responsible for different parts of the process. With the national shortage of potential adopters we are currently facing, the last thing we want to do is put potential mums and dads off making such a life-changing decision.'
Councils were already working to remove the financial barriers that currently deterred councils from recruiting more potential adopters than they need for their own area, Simmonds said.