By Vivienne Russell | 17 December 2012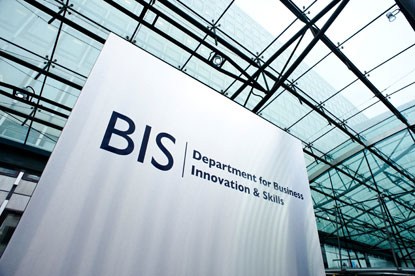 Accountants from across the public and private sectors have called on the government to adopt a long-term industrial strategy and said ministers should stop 'talking down' the economy.
The Consultative Committee of Accountancy Bodies, the umbrella body for the profession in the UK, today launched a report at the Department for Business, Innovation and Skills in London.
Based on interviews with senior accountants in the public sector, business and finance, Taking the long view: stimulating growth in the UK concluded that the economy is currently 'treading water' and shows little sign of sustainable recovery. It identified a lack of confidence among both businesses and consumers as the main brake on growth.
An 'overwhelming' focus on austerity, perpetuated by the messages put out by politicians, was also criticised as working against the development of a favourable climate for growth.
While there was agreement that the public sector deficit has to be addressed, the report highlighted concerns at the pace of public sector cuts.
One public sector responder quoted in the report said the speed of deficit reduction was taking money out of the wider economy 'at a point where we know that businesses in the private sector are not spending the surpluses that they're generating each year, and at the same time the cuts are damaging confidence'.
Accountants said greater collaboration between the public and private sector was crucial, particularly in terms of responding to the demands of a growing and ageing population.
Among the actions the CCAB wants government to take is a long-term industrial strategy, which should include clear plans for particular sectors. Where possible, policy should be developed on a cross-party basis to give business certainty beyond the electoral cycle.
Government should also develop a 'pipeline' of investment project and work closely with the private sector to identify priorities. More should be done to promote the major projects contained within the National Infrastructure Plan.
'The accountancy profession recognises the role it can play in boosting economic growth, as advisors and leaders of business, and as a partner to government in developing evidence-based policies to boost growth,' the CCAB said.
'We look forward to working with policymakers to help address the issues identified in this report.'
The CCAB has five members: CIPFA; The Institute of Chartered Accountants of England and Wales; the Association of Chartered Certified Accountants; the Institute of Chartered Accountants of Scotland; and Chartered Accountants Ireland. It states that its core purpose is to promote sustainable growth in the UK through the accountancy profession.