By Vivienne Russell | 10 December 2012
More than 200 public libraries were cut in the UK last year and staff numbers dropped by 8%, according to CIPFA's annual survey of the service.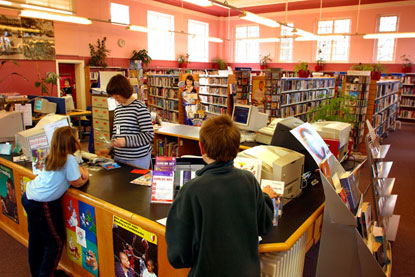 The number of volunteers working in libraries increased in the same period. Volunteer numbers rose by 8.9% in 2011/12, following a 22.5% hike in 2010/11.
According to the survey, a total of 201 library service points were lost over the past year, a 4.5% decrease. Full-time equivalent staff numbers fell by 1,883, from 23,663 in 2010/11 to 21,780 in 2011/12.
The number of books issued by libraries also decreased, as did the number of active borrowers. There was a 14% drop in the number of web visits carried out at libraries.
There was a small rise (0.3%) in the number of children's story books borrowed but rates fell for adult fiction and non-fiction and children's non-fiction.
Julian Mund, the institute's product development director, said: 'An increase in the number of children's fiction books issued and the increase in volunteers shows how libraries continue to be seen as much valued hubs for their communities.'
He added that, despite the large increase in closures of libraries, the largest, most popular and therefore more viable libraries were 'largely staying open'.
In terms of the number of books issued, the most active library in the UK was Norfolk & Norwich Millennium library, followed by Oxford Central, Chelmsford and Cambridge Central libraries.
Norfolk & Norwich Millennium also remains the most visited, attracting more 1.3 million. It was followed by Birmingham Central, which received 1.2 million visits and Croydon Central, with just over 1 million visits.