By Vivienne Russell | 13 November 2012
The North of England needs an 'Alex Salmond figure' to lead a campaign for more devolution of powers from London, a think-tank said today.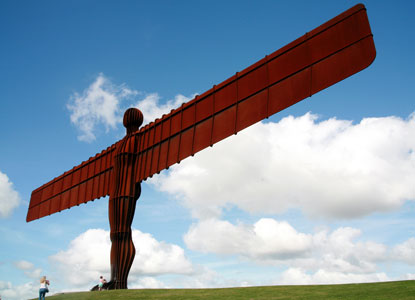 IPPR North warned that, whatever the outcome of the Scottish independence referendum, the North's ability to champion its economic interests risked falling further behind that of its neighbour Scotland.
The region should argue for more powers to ensure it did not lose out if, for example, a stronger Scotland introduced a lower rate of corporation tax, IPPR North associate director Katie Schmuecker said.
'Northern leaders should learn from the ambitious outlook of the Scots, and champion decentralisation and further local powers to the North,' she said.
'This is a chance for the North to renegotiate its position with Westminster to ensure its future prosperity. It needs to ensure that whatever deal is reached between Westminster and Holyrood, the North is not unduly disadvantaged.'
Schmuecker added: 'The North should learn from international experience and argue that a more fiscally autonomous Scotland should sign up to a fiscal code of conduct to allay fears of serious damage to the northern economy.'
The report is published as Salmond is due to deliver a speech in Newcastle to the North East Economic Forum's annual dinner.
Paul Watson, leader of Sunderland City Council and chair of the Association of Northeast Councils, welcomed the report, saying greater autonomy for Scotland was also a 'critically important issue for the Northeast economy and one we need to address'.