By Keith Aitken in Edinburgh | 4 October 2012

Inadequate performance management systems are preventing Scottish local authorities from properly comparing their activities, according to the Accounts Commission.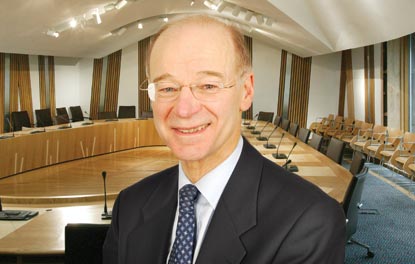 The 32 councils spend a total of £21bn annually but none has a comprehensive performance and improvement framework to benchmark services and demonstrate value for money, the auditors say. Their report published today, Managing performance: are you getting it right?, concludes that all Scottish councils can improve in this area.
'Effectively managing performance and improvement helps councils demonstrate that they are delivering efficient and effective services to communities and are making the best use of resources,' it says.
The report, the fourth in the commission's How Councils Work series, is intended as a best practice handbook for councillors and officials alike.
It argues that everyone involved in a local authority has a responsibility for managing performance in the interests of both governance and accountability. Performance measures, it says, should reflect a council's priorities and inform decision-making
Sometimes, the report finds, information is of low quality and too much trust is placed in electronic systems at the expense of developing the right corporate culture. It also accuses some councils of producing excessively lengthy performance reports, in which critical issues become buried, and of failing to prioritise key areas.
'An effective performance management culture, led by both officials and councillors is essential,' the report says. It adds that good self-assessment can reduce the scrutiny needed from outside auditors but although all councils are committed to self-assessment, in practice it is inconsistent in both coverage and quality.
'Some councils can rely too much on audits and inspections for assurance, or to "cover" specific areas of corporate activity,' the report finds.
'This leads them to exclude audit and inspection focus areas when considering their own improvement activity. External scrutiny is not a substitute for rigorous self-evaluation.' 
Accounts Commission chair John Baillie said: 'It is particularly important at this time of tight financial pressures that they do have effective performance management to maintain quality services and ensure they are getting the best value for every pound spent.'