By Richard Johnstone | 24 October 2012
The government's reforms to public sector pensions will reduce the average value of an individual's scheme by more than a third, an independent assessment by the Pensions Policy Institute has revealed.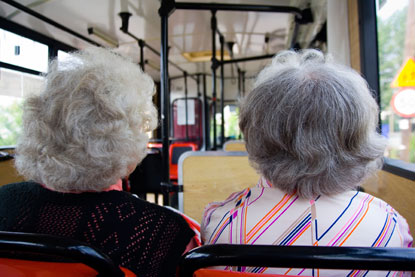 However, the schemes would remain
more valuable than those in the private sector
, the research group concluded
.
The proposed changes, which will be introduced by the Public Service Pensions Bill, include increasing the retirement age and changing the basis of defined benefit schemes from final salary to career average earnings. All workers, apart from those in the fully funded local government scheme, will also pay more into their pension pot.
To compare the value of different pensions, the PPI calculated the Effective Employee Benefit Rate for each. This translates the value of the pension benefit into an equivalent percentage of salary that an employee would need to be given to compensate for the loss of the scheme.
This calculation found that public sector pensions would fall from their current value, equivalent of an average of 23% of a member's salary, to 15% after the coalition's reforms.
However, even following this decrease in value, the pensions would remain 'more valuable' than those most common in the private sector. Average defined contribution schemes in the private sector are typically worth 10% of a scheme member's salary.
PPI director Niki Cleal said the impact of the reforms would 'vary for scheme members with different characteristics'.
She added: 'High-flyers with fast salary progression may see a larger reduction in the value of their public service pension under the government's proposed reforms than scheme members with more modest salary progression.
'Even after the government's proposed reforms, there are still significant differences between pensions in the public and private sectors. In 2011, less than 10% of private sector employees are members of an open defined benefit scheme, compared with around 85% of public sector employees.'