By Vivienne Russell | 17 October 2012
CIPFA has criticised the government offer of cash for Council Tax Benefit schemes that limit the amount working-age people will have to pay as 'badly timed' and 'confusing'.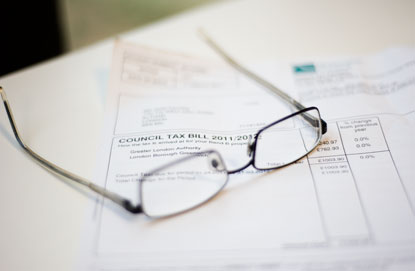 The Department for Communities and Local Government took many in council finance by surprise yesterday when it made the £100m voluntary grant available to help authorities develop 'well-designed council tax support schemes and maintain positive incentives to work'.
A written ministerial statement laid in Parliament by local government ministers Baroness Hanham and Brandon Lewis noted that some councils were asking for 'very large additional contributions from those on benefits' when the regime is localised in April.
Extra funding will be available to authorities that ensure people currently receiving 100% of council tax support pay no more than 8.5% of their council tax liability, the statement added.
But CIPFA chief executive Steve Freer said councils had 'cracked on' and were developing and consulting on their own schemes according to the government's original timetable.
'For the government to suddenly announce its own strong view about what constitutes a good local scheme, and to make that a qualification for transitional grant, is a huge, confusing U-turn,' he said.
'No doubt those councils whose schemes happen to fit the national template will happily accept the money as they pass 'Go'. But others will face very difficult choices. Do they remain faithful to their local scheme, modified or otherwise following public consultation, or do they attempt to switch tracks to a new scheme which accommodates the government's preferences and attracts a slice of one-off funding?'
Other conditions for receipt of a share of the grant funding are ensuring that the taper rate does not increase above 25% and that there are no sharp reductions in the support for people entering work.
The statement confirmed that the £100m represented 'new and additional' funding for local government.
Details of which councils are eligible to apply and the timescales and processes for making an application will be published shortly.
'We anticipate that councils will make applications after January 31 2013, and that funding will be paid in March 2013,' the statement said.
'The grant will be a simple one, easy to apply for and swiftly paid out, to help those councils that choose to do the right thing.'