By Vivienne Russell | 24 October 2012
The Supreme Court has ruled that 174 former employees of Birmingham City Council can pursue equal pay claims.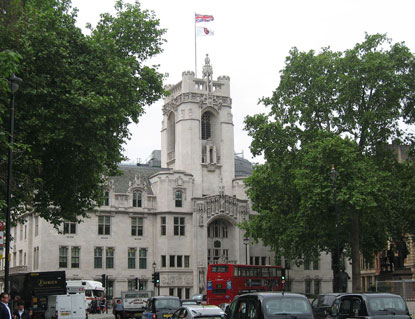 Lawyers representing the group said the judgment effectively extended the time limit for equal pay claims from six months to six years and had implications for thousands of other former local government workers.
The group of 170 women and 4 men, known as the Abdulla group, all left the council between 2004 and 2008. They claim the council denied them pay and benefits awarded to colleagues of the opposite sex for work rated as equivalent. However, they missed the six-month deadline for pursuing their case in an employment tribunal and are seeking redress through the civil courts. The time limit to bring a case in the civil courts is six years.
Birmingham had attempted to block their claim. It argued that equal pay cases could be 'more conveniently' disposed of by employment tribunals than the courts and the Abdulla group's claims should therefore be struck out.
The council's argument was unsuccessful in the High Court, the Court of Appeal and today in the Supreme Court. The five Supreme Court justices ruled against the council by a majority of three to two.
Handing down the majority verdict, Lord Justice Wilson said it was reasonable for claimants to pursue their case in court if they were time-barred from the tribunal system.
'Such claims, barring an abuse of process, could never be more conveniently disposed of by the tribunal if they would there be dismissed for being out of time,' the ruling summary stated.
Chris Benson, partner at the law firm Leigh Day & Co, which represented the group, hailed the judgment as a 'great day for equality'.
He said: 'Birmingham Council should now do the decent thing and settle the claims. They saved money by underpaying ex-workers for so many years, and so should now stop wasting taxpayers' money fighting court cases they cannot win.'
Commenting on the ruling, a Birmingham City Council spokesman said: 'Equal pay litigation until now has always been pursued in employment tribunals as these tribunals are experienced and specifically trained in dealing with such claims. In addition, there are very limited situations where costs follow the losing party, whereas in the civil court costs almost always follow the losing party.
'The council is reviewing this judgment in detail before considering its options going forward and will be making no further comment at this stage.'