By Richard Johnstone | 11 September 2012
Foundation trust regulator Monitor today announced a review into the troubled Mid Staffordshire NHS Foundation Trust, which could lead to the trust being placed into administration.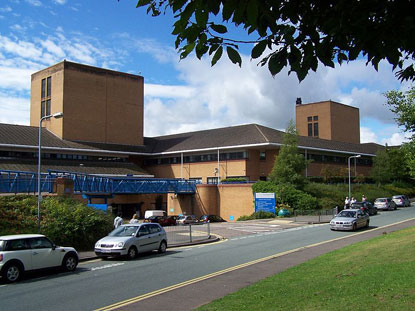 Mid Staffs, which runs two hospitals in Stafford and Cannock Chase, had a deficit of £19.9m in 2011/12. A team of experts will examine its finances and health services and recommend solutions.
The review will report to Monitor next spring. Its brief is to set out a financially sustainable plan, with options including possible restructuring or placing it in special administration.
The trust has been in significant breach of two terms of its authorisation since March 2009 – its general duty to exercise its functions effectively, efficiently and economically, and the requirement to ensure 'comprehensive governance'.

This was as a result of significant failings relating to quality of care, governance and leadership within the trust. It has already been subject of an independent inquiry in 2009, which found that patients had been neglected and in some cases had died. A further public inquiry into failings between January 2005 and March 2009 is expected to report next month.

Dr David Bennett, chair and interim chief executive of Monitor, said that the trust had made 'significant improvements in the clinical care provided for patients'.
However, he added that the regulator needed to ensure services can be secured in the long term.
'It is therefore time for us as the sector regulator to step in and look for a solution that ensures services are provided for local patients on a sustainable basis. We have an open mind about the form that solution might take, but it should be the best one for patients in the long term.'
Mid Staffs chief executive Lyn Hill-Tout said the trust was 'hopeful' that the outcome of the review would mean that 'decisions are made about which services are to be provided at Stafford and Cannock Chase hospitals'.
She added: 'Reviews of the trust over the past few years and the changes to the way health care has begun to be provided nationally have led to a growing feeling of uncertainty about the future of the two hospitals. 
'We will of course give Monitor every support and co-operate fully with their review team.'
South London Healthcare NHS Trust was the first trust to be placed in administration in July after it accumulated debts of £150m.