By Vivienne Russell | 18 September 2012
The government's decision to ditch its controversial plans for shorter prison sentences have cost £130m in lost savings, auditors revealed today.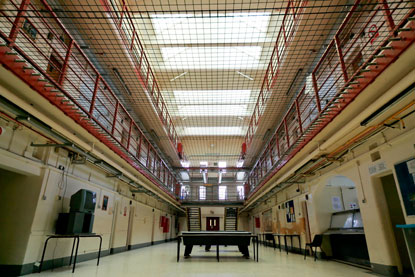 Ministers planned to offer offenders a reduction in sentences in return for early guilty pleas as part of efforts to reduce the size of the prison population. But backtracking on this will make it harder for the National Offender Management Service to meet its £246m savings target, the National Audit Office said.
Although the agency achieved value for money in 2011/12 and found the £230m in savings required, the policy about-turn had cost it £130m in savings.
There will now be no significant reduction in the prison population over the next few years, thereby limiting Noms' ability to close older, more expensive prisons and bring down its costs, the NAO said. Finding £246m in savings in 2012/13 would be 'challenging'.
Auditors also projected that Noms was on course to overspend its budget by £32m. It was £66m short of the £122m needed over the next two years to fund early staff departures aimed at bring down the payroll bill.
But the NAO praised the way Noms had managed its staff-reduction programme. Despite shedding 650 of its 2,400 headquarters staff, the restructure was regarded positively by prison governors, probation officers and other stakeholders, who said the changes had resulted in a more efficient organisation.
NAO head Amyas Morse said: 'The National Offender Management Agency has delivered spending reductions and achieved value for money since the last Spending Review.
'However, its spending is vulnerable to even slight changes in demand, over which it has no control, and it has very little flexibility to absorb unforeseen costs. There are therefore risks to the agency's ability to make sustainable savings over the long term, when the prison population is unlikely to fall significantly and the agency's funding will continue to reduce.'
Commenting on the NAO's findings, Public Accounts Committee chair Margaret Hodge said she was concerned that Noms had yet to develop a plan to get 'back on track'.
She said: 'Without firm plans in place, the agency's ability to deliver required savings remains in doubt. My committee will want officials to assure us that they can deliver long-term, sustainable reductions in spending without risking failures in the quality of the crucial service they provide to keep our prisons secure and the public safe.'