By Richard Johnstone | 14 September 2012


More than a third of council leaders and chief executives in England believe all local services could be outsourced to alternative providers, according to a survey.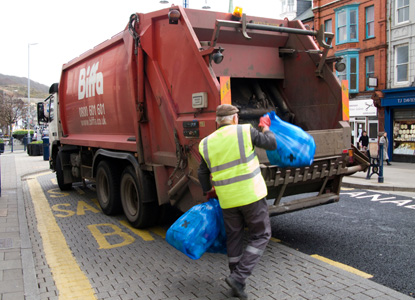 The poll of 73 council chiefs conducted by the Localis think-tank and Capita Symonds consultancy found that 38% of respondents said all services could be contracted out.
But other respondents felt some council services should always remain in-house. The most commonly cited service was planning, with 44% of respondents saying it should not be outsourced under any circumstances. This was followed by children's social care (33%) and licensing (31%).
Localis's report,
Catalyst councils
, predicted that the 'traditional model' of council provision – where authorities do everthing from waste collection to road maintenance and social care – would be replaced by more partnerships with the private and voluntary sectors.
However, it warned that a lack of local commissioning skills remained a 'barrier to innovation'.
The survey found that many council chiefs would like to improve their authority's commissioning skills, although local government is better at this than other parts of the public sector. More than two-thirds of those surveyed said making use of external expertise and skills was the biggest potential benefit of working with private or voluntary sector partners, or mutual organisations. More than half – 53.4% – also felt such partnerships would lead to more innovative services.
Localis called on both the government and the Local Government Association to establish a commission to 'close the commissioning skills gap' in councils. This would help town halls understand what they could and could not do under competition rules such as European Union procurement directives, and would assume responsibility for a national training programme.
Localis chief executive Alex Thomson said: 'The financial situation faced by local government is serious and the status quo is not a viable option.
'But I'm confident that if everyone is willing to play their part – the public sector to be more receptive to new ideas, the voluntary sector more open to working in collaborative alliances, and the private sector more of a risk-sharing partner – then we've got a decent shot at continuing to enjoy high-quality public services in the years to come.'
Oliver Letwin, minister for government policy, welcomed the report. Speaking at the launch yesterday, he said: 'We absolutely have to find the means of allowing things to be done at a much more local level than they have been done before and within each locality find the means to allow things to be done by a much wider range of diverse providers.
'I suspect that, 15 or 20 years from now, we will find a Britain in which people can't imagine how things used to be so centralised and so dominated by one model of delivery.'