By
Vivienne Russell
| 15 August 2012
UK unemployment fell again over the three months to June, official figures have revealed.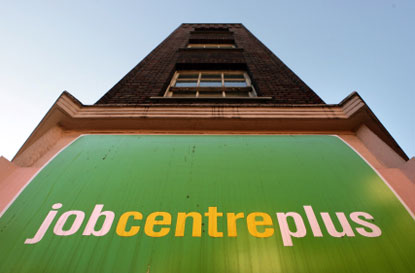 The Office for National Statistics' monthly Labour market bulletin today put the latest unemployment rate at 8%, down 0.2 percentage points compared with the first quarter of the year. There were 2.56 million unemployed people, down 46,000 on the quarter.


Employment was up 0.4 percentage points on the quarter, increasing by 201,000 people to 7.1%.
Work and Pensions Secretary Iain Duncan Smith said the figures were 'positive and encouraging' and demonstrated the strength of the private sector.
'Notwithstanding the difficult economic times, [the private sector] is still creating jobs, the vast majority of which are full time.Unemployment is falling and the claimant count is down.'
But labour market experts said the figures were almost 'impossible to explain', given the contractions in the economy over the past six months.
Ian Brinkley, director at the Work Foundation, said he expected unemployment to start to increase over the next few months, particularly if eurozone economies continued to contract.
'But if the UK labour market goes on apparently defying economic gravity, we also need to take a hard look at whether the current gross domestic product statistics are giving too pessimistic a view of the UK economy,' Brinkley said.
Brendan Barber, general secretary of the Trades Union Congress, agreed that the fall in unemployment was welcome, but warned: 'There are worrying trends brewing and with the economy getting smaller, it might only be a matter of time before the dole queues start rising again.
'Young people in particular are struggling to get their careers off the ground. The number of people under 25 who are neither working or in full-time education has risen again to nearly 1.5 million.'