By Richard Johnstone | 3 August 2012
The current UK recession could have been avoided if cuts to government spending had been delayed, a leading economic forecaster said today.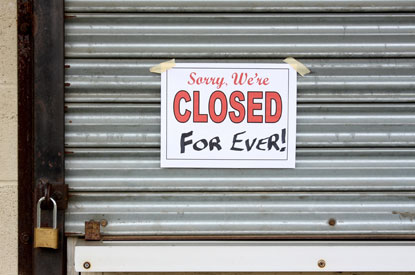 A study by the National Institute of Economic and Social Research found that the economy would be £239bn bigger by 2021 if the programme of fiscal consolidation had started three years later – rather than in 2011/12.
Using NIESR's macroeconomic model to estimate the effect of postponing six years of planned reductions, the economists concluded 'the recession in 2012 could have been avoided had fiscal tightening measures been delayed'.
The impact of cuts would also 'have been substantially less, and less long-lasting', according to theanalysis, carried out with the London School of Economics and published in the institute's quarterly Economic Review, published today.
Going ahead with the reductions might have lost 16.5% of gross domestic product, in 2010 terms, by 2021. Although the annual level of GDP will converge whenever the cuts are implemented, a 'substantial permanent deadweight loss associated with the early consolidation programme will persist', Fiscal consolidation during a depression concluded
A Treasury plan to increase lending to households and individuals has also been criticised in the Economic Review. The Funding for Lending scheme, launched earlier this week, is part of a 'piecemeal approach', the institute stated, calling for a 'far better' plan.
The forecast concluded that the economy wouldl contract by 0.5% in 2012. This follows announcements by the Office for National Statistics that economic output fell in the first two quarters of this year, by 0.3% and 0.7% respectively.
This means economic output has effectively been flat over the past two years.  The report predicted the economy would grow by only 1.3% in 2013, rising to 2.4% in 2014.
Public sector borrowing is also likely to exceed the Office for Budget Responsibility's £120bn forecast for this year by 'a significant amount'. The paper added that there remained 'scope for a less aggressive path of fiscal tightening' in government spending, and urged the Treasury to consider directly funding key infrastructure projects.