By Richard Johnstone | 28 August 2012
Jeremy Newman, former chief executive of accountants BDO International, has been named as the government's preferred candidate to chair the Audit Commission and oversee its closure.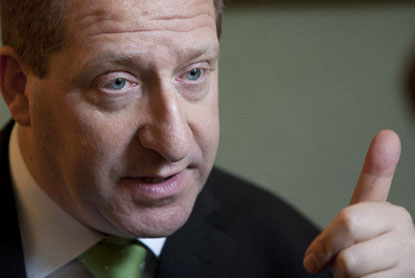 Newman is set to attend a pre-appointment hearing before the Commons communities and local government select committee on September 3 before being formally confirmed in post. Subject to the MPs' approval, Newman will replace current chair Michael O'Higgins from October 1 and begin overseeing the winding down of the commission.
Deals to outsource the in-house audit work of the commission from 2012/13 have already been agreed, and the draft Local Audit Bill, published in July, sets out plans to close it before April 2015.
The new chair will oversee the delivery of the outsourced contracts as part of 'an effective and efficient closedown', the government said.
Newman was chief executive of BDO International from 2008 until 2011. Before then, he was managing partner of BDO's UK firm for seven years.
This is the second senior appointment made to the commission in recent months. In June it was announced that Marcine Waterman would lead the radically reduced commission as controller of audit.
DCLG expects the 'more localist' approach to audit to save £650m of public money over the next five years.
Once the five-year outsourced contracts end, the draft Bill proposes that councils will be free to appoint their own independent external auditors.