By
Vivienne Russell
| 23 July 2012
Stalling economic growth could see the UK lose £165bn in output by 2015, a think-tank has warned today.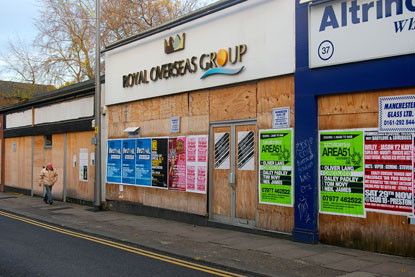 The Institute for Public Policy Research said action was needed to be made to boost demand in the short term and support the economy's growth potential in the medium term. It reiterated its call for a change in the government's fiscal policy, but added that this alone would not be sufficient as longstanding weaknesses in the economy also needed to be addressed. These included: underinvestment; vulnerability to external shocks; poor export performance; and persistent inequalities.
Among the actions the IPPR wants to see taken are an increase in the scale of quantitative easing, additional infrastructure spending and the introduction of measures to make household debt restructuring easier.
IPPR chief economist Tony Dolphin said: 'The government's measures to tackle the deficit were predicated on the assumption that they would lead to greater confidence and certainty about the future; in fact, they have had the opposite effect.
'The government should implement temporary tax cuts and a boost to infrastructure spending not offset by cuts elsewhere. This would mean borrowing more in the short term.'
Fears that more quantitative easing would fuel inflation were misplaced, Dolphin said, observing that domestic inflation pressure had been very low and was likely to remain so. 'The time to worry about inflation is after the economy is restored to growth, not before.'
On Wednesday official figures will reveal whether or not the UK returned to growth in the second quarter of the year.
Last week, the International Monetary Fund downgraded its projections for UK economic growth to just 0.2%.