By Richard Johnstone | 8 June 2012
Scotland will create its own agency to collect taxes devolved to Holyrood, Scottish Finance Secretary John Swinney announced yesterday.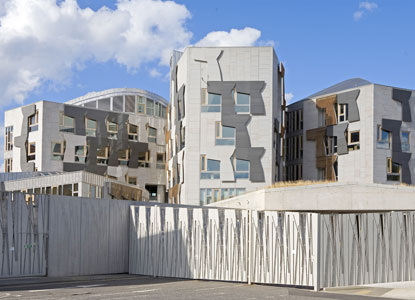 He said such an organisation would be at least 25% cheaper than using the UK's Revenue & Customs department.
Revenue Scotland will collect the two taxes being fully devolved from April 2015, covering land transactions and waste disposal to landfill. These would replace the UK Stamp Duty Land Tax and Landfill Tax under the provisions of the Scotland Act 2012.
Swinney said the Scottish National Party government would 'make full use of these powers' and introduce replacements that 'reflected Scottish values and Scottish circumstances'.
He also launched a consultation on the introduction of the first of these – a Land and Buildings Transaction Tax to replace Stamp Duty. The government has proposed that the rate be more closely linked to the value of the property.
'We have taken the first step towards the setting and collecting of taxes in Scotland and to doing so better and at less cost than the UK government,' he told MSPs.
'In setting up Revenue Scotland we are developing an innovative approach to taxation… to deliver Scottish taxes, set by this Scottish Parliament and to save the Scottish taxpayer money. This is an example of the advances that could be made if Scotland had the powers to determine its own future.'
He also announced the creation of a Tax Consultation Forum to which individuals and representative bodies can contribute as part of the government's development of other tax rates.
The Scotland Act gives the Scottish Parliament the power to set a Scottish rate of income tax from April 2016. However, this will continue to be collected by R&C.
Swinney's announcement came as Labour leader Ed Miliband rejected the need for an English Parliament to mirror Scottish and Welsh devolution.
In a speech in which he defended the union between England and Scotland, he said that there is not a 'longing for more politicians' in England.
'For me, it's not about an English Parliament or an English Assembly. The English people don't yearn for simplistic constitutional symmetry.'
He called instead for more powers to be devolved to English local government. 'The best reflection of devolution to Scotland and Wales in England lies in taking power out of Whitehall and devolving it down to local authorities.'