By Vivienne Russell | 30 May 2012
Doctors are going to take industrial action over planned changes to their pensions, the British Medical Association announced today.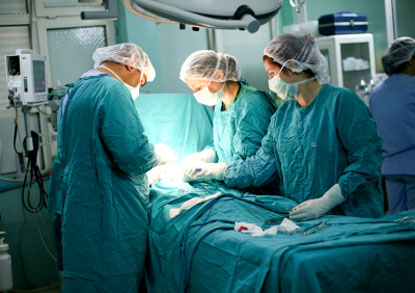 The BMA council sanctioned the action after a majority of doctors voted in favour of strikes and other industrial action. Only doctors working in occupational medicine voted against any form of industrial action.
In total, 104,544 BMA members were balloted and there was a turnout of 50%. There were six sector ballots, covering: GPs; consultants; junior doctors; staff associate and specialist doctors; occupational medicine doctors; and public health and community doctors.
The union's planned action will stop short of what is usually considered a strike. Doctors would continue to provide urgent and emergency care, but would postpone non-urgent cases for one or more 24-hour periods. The first day of action will take place on June 21.
BMA council chair Dr Hamish Meldrum, said: 'We are taking this step very reluctantly, and would far prefer to negotiate for a fairer solution.  But this clear mandate for action – on a very high turnout – reflects just how let down doctors feel by the government's unwillingness to find a fairer approach to the latest pension changes and its refusal to acknowledge the major reforms of 2008 that made the NHS scheme sustainable in the long term.
'Non-urgent work will be postponed and, although this will be disruptive to the NHS, doctors will ensure patient safety is protected. All urgent and emergency care will be provided and we will work closely with managers so that anyone whose care is going to be affected can be given as much notice as possible. Patients do not need to do anything now.
'This is not a step that doctors take lightly – this is the first industrial action doctors have taken since 1975. We have consistently argued that the government should reconsider its position, and even at this stage we would much prefer to negotiate a fairer deal than to take action. We are not seeking preferential treatment but fair treatment. The government's wholesale changes to an already reformed NHS pension scheme cannot be justified.
Dean Royles, director of the NHS Employers organisation, said patients should not be dragged into arguments about pensions.
'We are deeply disappointed with the announcement from the BMA about their decision to take industrial action. Doctors know that any industrial action will impact on care and cause distress and disruption to patients and undermine trust and confidence in the medical profession,' he said.
'Doctors will now work locally with NHS trusts to assess the impact on local services and to consider the important question of communication with patients and public.'
The strike vote follows BMA members' overwhelming rejection of the government's 'final offer' on pensions in December last year. The BMA Council decided to ballot on industrial action after its attempts to resume talks with the government failed.