By Keith Aitken in Edinburgh | 15 March 2012
Scottish councils might not be able to continue to improve their performance across all areas as financial pressures mount, Scotland's spending watchdog has concluded.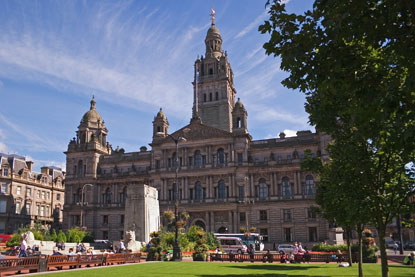 In its annual Local government overview, published today, the Accounts Commission for Scotland says the nation's councils – elected under proportional representation for the first time five years ago – have 'generally worked well'. There was also praise for councils' effort to cut costs.
The 2007 local elections, the first to be held under the Single Transferable Vote system, broke Labour's traditional dominance of Scotland's council chambers, leaving all but two under minority or shared control. 
The Accounts Commission predicts further change, in membership and possibly political control, after May 3 this year, when all 32 unitary authorities, with a combined budget totalling £21bn, face re-election.
'Overall, the financial context and the elections present challenges and change but they also provide opportunities for fresh thinking on service design and delivery,' it says.
The commission report, prepared by Audit Scotland, pulls together audits of councils' finances, Best Value and overall performance up to the end of last year. It says the local authorities have mostly operated within budget and saved on pay and staff numbers, though further work is needed to clear maintenance backlogs, improve procurement procedures and renew strategic partnerships.
'We acknowledge in the current financial and political context it is unlikely that local authorities will be able to improve performance in all outcome and service areas and across all aspects of corporate activity,' the report says.
It recognises the difficult spending choices councillors face: 'However we expect to see evidence of effective governance and service delivery which, in partnership with others, provide best value for local communities.'
Commission chair John Baillie said: 'I recognise the scale of the task facing local authorities and welcome the progress they have made in recent years. 
'The year ahead offers opportunities for fresh thinking on how best to improve outcomes for people and communities across Scotland. Those elected in May will need to get up to speed quickly.  They will have to deal with difficult choices and will need good support and advice from the outset.'

Sarah Boyack, Labour's shadow local government secretary, said the report showed that the Scottish National Party government at Holyrood 'have taken the Tory cut, doubled it and passed it on to councils'.

But Pat Watters, president of the Convention of Scottish Local Authorities, said he agreed with the report's conclusions that councils had coped well with financial pressures.