By Richard Johnstone | 8 March 2012


Councils sharing chief executives have saved more money than they expected, a Local Government Association analysis has revealed.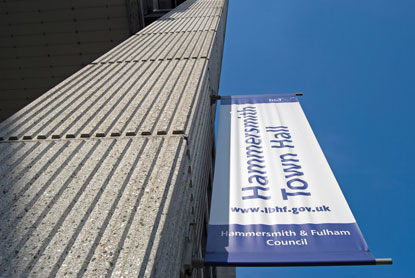 A study of the first wave of authorities to share top staff or entire senior management teams
found that in some cases the savings were between 20% and 50% higher than initially envisaged.


The LGA's research, carried out with local government think-tank Localis, has found that the arrangements, currently in place across 34 councils, can ensure as much funding as possible remains for frontline services.
Based on interviews with more than 25 council leaders and chief executives, the report highlighted a clear need for mutual trust between political leaders for sharing to succeed.
Councils should also have a joint vision on how to put the joint management arrangements in place, as well as clear communication with employees.
The needs of each council also must be dealt with equally, and the report warned that one of the main problems with sharing was that councillors could perceive the initiative as a 'takeover'.
In authorities that had examined but not implemented sharing a chief executive, council officers feared that one authority would be prioritised over the other.
Peter Fleming, chair of the LGA's Improvement Board, said there remained a need 'to study closely the financial impact in future years' of shared services.
He said: 'This report puts on the table the ingredients for success. It's important that councils interested in sharing chief executives study the recommendations closely because doing so may not be appropriate for every local area.
'For instance, mutual trust between the political leaders involved was identified as particularly important, and without this shared management may not succeed.' 
Localis chief executive Alex Thomson added that while shared management was not a panacea, 'it has been, and can be, very successful in certain areas'.
He added: 'In these tight financial times, the public sector needs to think creatively about how it operates in order to extract maximum value for taxpayers.'
The report also highlighted the tri-borough sharing arrangement between Westminster City Council, the Royal Borough of Kensington and Chelsea and the London Borough of Hammersmith and Fulham.
The three councils have been developing proposals for closer working since February 2011, which include the latter two sharing a chief executive.
Yesterday, the three announced that the savings from the scheme could hit £40m a year by 2015/16, up from £33m a year forecast previously.
The additional savings were identified within the authorities' shared corporate services and were revealed in a meeting between the councils' leaders and Communities Secretary Eric Pickles.
The authorities also confirmed that they are set to deliver the intermediate saving targets of £7.7m by 2012/13 and £33.4m by 2014/15.
Pickles said this 'shows how councils can make sensible savings through sharing back office services, joining forces to procure and cutting down on middle management whilst protecting frontline services'.