By Richard Johnstone | 5 March 2012
The Audit Commission today announced the firms that will take over its in-house audit work from 2012/13, with Grant Thornton winning the largest number of contracts.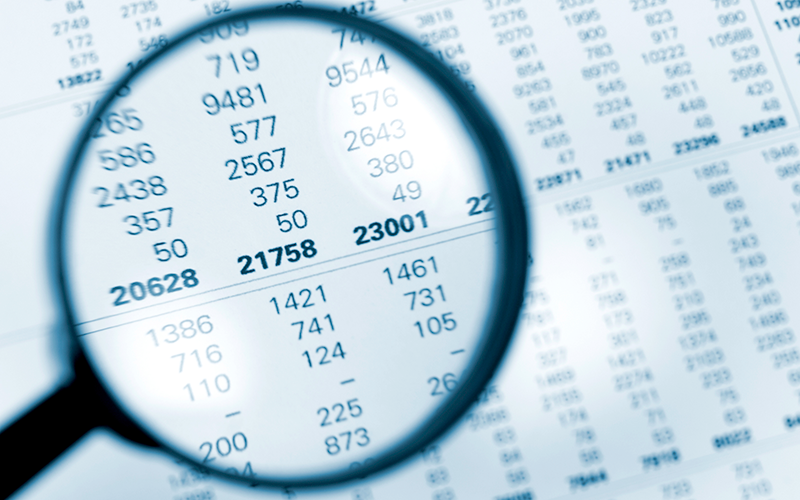 The remaining contracts were awarded to KPMG, Ernst & Young and the DA Partnership.
The contracts are for five years and will begin in September.
The commission put its work out to tender last year following the government's plans to disband the spending watchdog.
The audit work was divided into ten geographical areas grouped into four regions. Each bidder could win only one contract in each region.
Grant Thornton won four contracts worth £41.3m a year, based on the proposed scale fees for 2012/13.
KPMG has won three contracts, with a total notional value of £23.1m.
Ernst & Young, which does not currently undertake any audit work for the commission, won two contracts, worth around £20m a year.
The planned mutual audit firm for the commission's in-house staff, the DA Partnership, has won one £5m contract, which it said was not enough for the business to become staff-owned.
Two big firms, PricewaterhouseCoopers and Deloitte, who currently undertake some local audits, did not win any contracts. Neither did PKF, which also carries out some audits for the commission.
The commission said that the new deals, along with other efficiencies, would reduce audit fees for local public bodies by 40%.
Overall, they will save public bodies an expected £30m a year, compared with the audited body notional value set out when the tender began in September. In addition, the commission will make £19m of annual savings from internal efficiencies, leading to total savings of around £250m over five years.
Following the outsourcing, it will be the first time in the 28-year history of the commission that all audits of the accounts of public bodies in England will be carried out by private firms.
Currently, the commission's own audit practice undertakes around 70% of the audits for England's local public services, but the government announced plans to close this, along with the commission's wider inspection work, in August 2010.
The in-house employees will transfer to the winning bidders on October 31 under Transfer of Undertakings (Protection of Employment) Regulations after they have completed their work on accounts for the 2011/12 financial year.
The contracts for the 30% of work already outsourced, held by Deloitte, Grant Thornton, KPMG, PricewaterhouseCoopers and PKF, will also remain in place until 2016/17.
Commission chair Michael O'Higgins said: 'This procurement has been the result of a rigorous assessment of each bidder against published cost and quality criteria, and will mean significant audit fee savings for local councils, NHS trusts and other local bodies.

O'Higgins told Public Finance that, in the current economic climate, tenders guaranteeing three to five years' work had provided 'a strong incentive' for firms to produce competitive bids.

'It all went as planned. The only surprise was in some of the outcomes where the firms took a different approach to pricing,' he said, adding that it was 'very pleasing to have such a big cost saving' from the process.

Once the commission's audit practice closes, it is expected that a much smaller organisation will be formed to manage the contracts and oversee the public audit market.
Commission chief executive Eugene Sullivan said: 'This has been a complex process delivered to a very challenging timetable, and we are pleased with the outcome.
'But we should also acknowledge that this is a pivotal point in the history of public service. We will be losing a distinctive, and publicly owned, local public audit service and its district auditors who have helped to protect the public purse effectively for over 150 years.'
Now contracts have been awarded, the Audit Commission will consult with audited bodies on the appointment of their new auditors. These will then be formally approved by the commission's board in July.
Grant Thornton said that 300 auditors would transfer to them as a result of the contract wins.Ernst & Young also said it would work with the commission to enable a smooth transition for staff.
DA Partnership revealed that because it had only been successful in one bid, there was insufficient work to launch an independent employee-owned firm as had been proposed. It will instead become a wholly owned subsidiary of international accountancy firm Mazars, which had helped set it up, and will trade as Mazars DA.
Gareth Davies, who leads the DA Partnership, said: 'We have not achieved our dream of a mutual audit practice, but we will be driven by the same ethos of high quality audit and advice provided by experts in the sector.'
Local government minister Grant Shapps welcomed the reduction in audit fees to councils and other local bodies. He also confirmed that a draft Bill to disband the Audit Commission would be published in the Spring.
He added: 'The potential savings of £250m with 40% fee reductions for councils show that our decision to outsource the Audit Commission's in-house practice was the right one.'
The government also wanted competition in the local audit market to increase before local public bodies are allowed to choose their own auditors. This will happen once the contracts awarded today end.

O'Higgins told PF that the tender 'has delivered participation in the market', with Ernst & Young and Mazars emerging as successful bidders.

'It's an improvement from a competition point of view. A lot of other firms bid and they fell out in the [measures of] quality or price,' he added.

The individual contracts awarded were: North West, West Midlands, London South (covering Surrey & Kent), and the South West – Grant Thornton;
Humberside & Yorkshire, East Midlands, and London (North) – KPMG;
Eastern and South East England – Ernst & Young;
North East and North Yorkshire – Mazars DA.