By Richard Johnstone | 7 March 2012
Plans for Whitehall departments to save money by sharing back-office services have cost £500m more than projected, the National Audit Office revealed today.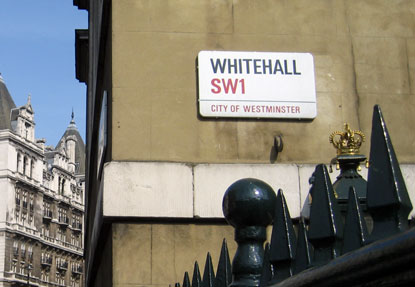 The spending watchdog's report found that 'despite significant cost and effort', the sharing of services across eight central government departments has been overly complex, and led to reduced flexibility as well as increased costs.


Eight shared service centres were created across Whitehall following Sir Peter Gershon's efficiency review in July 2004. They provide joint services across finance, procurement, human resources and payroll functions.
The NAO examined five of these for its report, Efficiency and reform in government corporate functions through shared service centres.
Services at the centres have cost £500m more than the £900m originally budgeted for. They were expected to save £159m, over the five years to the end of 2010/11. However, only one, the Ministry of Justice's centre sharing services with the Home Office, was able to break even in this period.
The report also revealed that, despite the total investment of £1.9bn, including construction costs, there was poor monitoring across departments, with confusion over who should be tracking the costs and savings.
Only three of the centres attempted to measure the net benefits they provided. Initial calculations from the MoJ's centre found it delivered net savings of £33m a year. But because it stopped counting them, the NAO said these could not be included in an analysis of value for money.
The Department for Transport's centre, which comprises the DfT and four of its agencies, has a net cost of £129m since opening in April 2007. The NAO said it will never save enough to repay its £120m start-up costs.
A centre set up for seven academic research councils to share has net costs of £126m to date, and it is not known if it will ever recoup what has been spent.
The schemes examined also included the Department for Environment, Food and Rural Affairs' centre, which shares services with 13 agencies and human resource functions with the Department of Energy and Climate Change. The Department for Work and Pensions scheme, which it shares with the Cabinet Office and the Department for Education, was also looked at.
Auditors found that the services provided at the centres, rather than being shared, were 'overly customised' to meet the needs of individual departments, and were more complex than expected. This complexity led to increased costs due to the overheads of running multiple systems and processes.
Auditor general Amyas Morse said: 'The initiative for government departments to share back-office functions has suffered from an approach which made participation voluntary and tailored services to meet the differing needs of individual departments. The result was over complexity, reduced flexibility and a failure to cut costs.'
The report found that an absence of clear management from government had been a factor in the 'historic poor progress' of introducing value-for-money shared services. It said the Cabinet Office could have done more to challenge poor performance. Its new strategy for shared services, launched in July 2011, was 'ambitious [with] challenging timescales', the report added.
However, it acknowledged the possibility that the strategy would 'address most of the issues in this report'. This should include extending the overall timescale for implementation.
Responding to the report, a Cabinet Office spokeswoman said: 'The government has already announced a new approach to shared services that will cut through the current complexity in the current system and save money for taxpayers.'
She added that the government's Major Projects Authority, set up in 2010 to manage risks in major government schemes, would oversee this 'to ensure it delivers for taxpayers'.