By Keith Aitken in Edinburgh | 30 March 2012
MSPs have approved the choice of former CIPFA president Caroline Gardner as Scotland's new auditor general.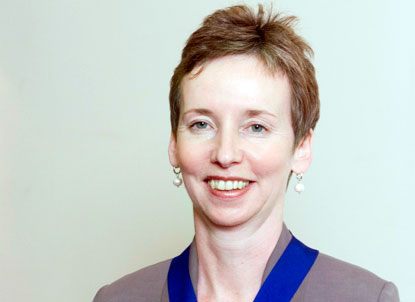 Gardner replaces Bob Black, who is retiring after 12 years as the first holder of the post, which was established after the formation of the Scottish Parliament. Her appointment requires formal consent from the Queen.
The independent office has been a high-profile post in devolved Scotland, issuing regular and often trenchantly worded reports to the Parliament's Public Audit Committee on the governance and financial management of a wide range of Scottish public agencies, quangos and arm's-length bodies.
Gardner will take up the post in June for a fixed eight-year term on an annual salary of £140,000. She was Black's deputy between 2000 and 2011, including six years as controller of audit at Audit Scotland, which works on behalf of the auditor general and the Accounts Commission.

Speaking today, Gardner said she was 'delighted'  to have been nominated for the post. 'Over the past decade Bob Black and Audit Scotland have built a robust model of public audit and made a significant contribution to the performance of Scotland's public services,' she said.

'Subject to Her Majesty The Queen approving my nomination, I look forward to continuing to develop the role and impact of public audit in Scotland at a time when the sound management of public money and effective scrutiny and assurance have never been more important.'

Previous appointments in Gardner's 25-year career in public finance include spells with the Accounts Commission for Scotland, the Audit Commission for England and Wales and Wolverhampton Metropolitan Borough Council.
She also recently completed a year as chief financial officer to the government of the Turks and Caicos Islands, on an appointment by the UK's Department for International Development to stabilise the islands' public finances.
Gardner was president of CIPFA in 2006/07, and has been a member of the International Ethics Standards Board for Accountants for two years.