By Vivienne Russell | 29 March 2012
English universities and colleges are digesting the impact of reduced grant funding for the next academic year, which will be the first under the new fee regime.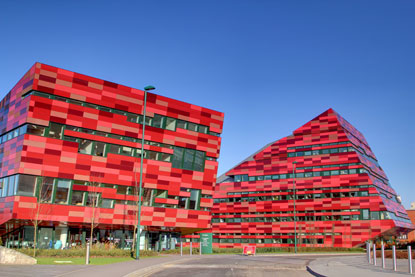 The Higher Education Funding Council for England today announced how it would allocate funding to 129 universities and 186 directly funded further education colleges. The £5.3bn overall sum is 18% less than the £6.5bn shared out in last year's funding round.
More than half of the funds allocated today (£3.2bn) will cover the recurrent teaching grant while £1.6bn will fund research. Capital grants and other non-recurrent special funding total £390m. A further £150m is devoted to knowledge exchange between business and universities.
Support for post-graduate students is being increased by £39m because they are not eligible for publicly funded tuition fee loans.
Hefce chief executive Sir Alan Langlands said the funding round reflected the coming shift towards higher tuition fees, which take effect this September.
'As a higher proportion of funding flows from publicly funded tuition fee loans, Hefce will increasingly invest on behalf of students, supporting excellence and diversity in learning and teaching, and ensuring that people with the potential to benefit from participation in higher education have the opportunity to do so,' he said.
Hefce stressed that the funding would ensure a smooth transition towards the new financial arrangements for higher education.
It added: 'We are maintaining our commitment to funding high-cost and strategically important subjects, widening participation, and small and specialist institutions.'
Professor Eric Thomas, vice-chancellor of the University of Bristol and president of Universities UK, said it was important to remember that the grant allocations gave only a 'partial picture' of the total amount of funding universities would receive.

He said: '2012/13 is the first year of operation of this new system, in which much more of the funding will flow directly via students in the form of loans. We do not yet know what the full impact of all the changes will be on universities and students for the coming year.
'This is why we have called for stability in 2013/14 to allow the effects of the current reforms to be understood.'
But the University and College Union said it made little sense to make radical changes to university funding at a time of high youth unemployment.
General secretary Sally Hunt said: 'When record numbers of people are out of work, the government should be making it easier for people to access education. Axing grants for college students, tripling university fees and slashing teaching budgets and student places is exactly what the government should not be doing.'