By Richard Johnstone | 5 March 2012
Public services are 'at risk of failure' unless the civil service changes quickly and develops better financial management skills, the Institute for Government has warned.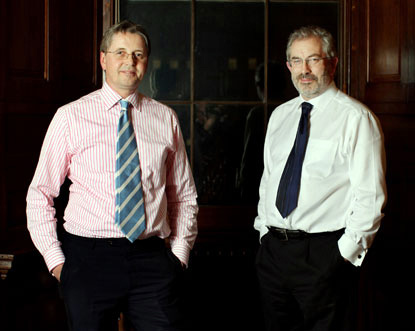 In an open letter to the joint leaders of the civil service – Cabinet Secretary Sir Jeremy Heywood and civil service head Sir Bob Kerslake – new institute director Peter Riddell calls for 'deep and urgent reform'.
His letter warns that the service faces the 'two fundamental challenges' of unprecedented spending cuts alongside the radicalism of the government's reforms.
To succeed, the service must change dramatically, he says, urging senior Whitehall figures to act now at this 'historic turning point'.
Riddell adds that the government's reform plans in health, education, welfare, policing and justice would be 'a severe test' of the capacity and capability of the civil service under any circumstances.
However, these changes are accompanied by an 'unprecedented cut in resources' that has cut staff numbers by around 10% in the 18 months since the 2010 Comprehensive Spending Review.
'Unless reforms are urgently introduced, there will be the risk of a downward spiral of cuts, inadequate services and a demoralised civil service,' warns Riddell.
'As the civil service substantially reduces its numbers of staff, and demands from the government's radical reform of public services increase, the question is whether the civil service will adapt to meet these challenges as a confident and capable organisation or shrink in both size and stature.'
He calls for six 'fundamental' changes. These include an emphasis on raising value for money and fixing the currently 'inadequate' financial data, with permanent secretaries being made personally responsibility for cutting out waste.
Departments' inability to produce high-quality data makes it difficult to hold senior leaders to account, he adds.
As well as developing greater 'capability and knowledge' of the necessary financial management skills in Whitehall, there should also be a new approach to the Comprehensive Spending Review process. Departments should be planning now on how to achieve cross-government efficiencies ahead of the next review settlement, which is likely to be implemented in 2015/16.
These should involve a 'fundamental shift' in the way policies are designed and implemented. Permanent secretaries should be given 'greater accountability for delivery' and held responsible for quality.
Making these changes successfully would ensure that high-quality services could be provided at a lower cost than before, Riddell says.
His letter also notes the need to improve relationships beyond the civil service, in preparation for the introduction of city mayors and police and crime commissioners in England.
Heywood, Kerslake and Cabinet Office minister Francis Maude are set to give their response to the letter at an Institute for Government event