By Richard Johnstone | 2 February 2012
Government departments exceeded their savings targets last year but will have difficulty making all the reductions needed by 2015, the National Audit Office has said.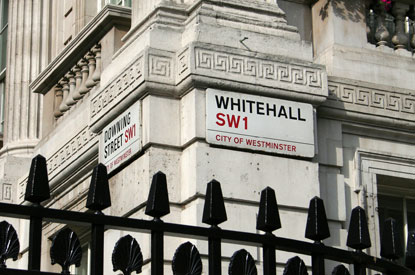 Chancellor George Osborne has demanded cuts of 19% over the four-year Comprehensive Spending Review period. For 2010/11, Whitehall was expected to find £5bn but managed to save £7.9bn, equivalent to 2.3% in real terms, the auditors found.
The largest fall in departmental spending, after cuts in administration and capital spending, was the 'substantial' £2.2bn reduction in Department for Communities and Local Government grants to local authorities.
Most of these cuts were short-term measures, the NAO report found. The scale of the total cost reductions required meant that departments would have to find longer-term solutions. These would involve making 'fundamental' organisational changes to minimise the impact on services.
However, departments were not well placed to make these changes, the auditors warned. Their planning was 'not based on a strategic view', the report found.
Auditor general Amyas Morse said: 'Most departments will need to cut their spending by much more [than they have been] over the next four years. This will not be possible without their recognising that short-term measures are not enough and that fundamental changes are needed. Departments will achieve long-term value for money only if they identify and implement new ways of delivering their objectives, with a permanently lower cost base.'
The NAO added that it was unclear what effect the cuts had had on public services, as departments did not have a consistent way of identifying whether savings had affected the front line.
Public Accounts Committee chair Margaret Hodge said departments needed to develop a clear vision of how they will work with less money.
'Many departments don't have a good enough understanding of the relationship between spending and outcomes, and there is not a consistent way to measure this across government. We can look at individual examples of the impact of cuts on frontline services but there is no big picture assessment,' she said.
Responding to the NAO report, a Cabinet Office spokeswoman said it showed the government was 'on track' to achieve the necessary reductions in spending.
She added: 'The government has taken tough decisions, including further pay restraint and reforms to public service pensions, which will deliver significant savings over years to come.
'We promised to leave no stone unturned in the hunt for savings at the heart of government and we have delivered on that promise with over £3.7bn of efficiencies in just one year. The NAO has backed our figures 100%, confirming that we lived up to our promises and delivered real, tangible savings for taxpayers.'