By Richard Johnstone | 9 February 2012
The number of children taken into care in England hit a record high last month, sparking fears about the ability of councils and other agencies to deal with the volume of cases.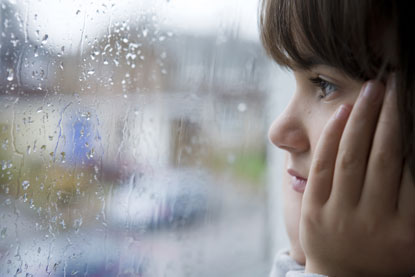 Figures from the Children and Family Court Advisory and Support Service for January show that 903 applications were made by local authorities to take children into care, the highest number ever recorded in a single month. The previous monthly high, of 896, was recorded in March 2010.
Today's figures also reveal that in the ten months since April 2011, Cafcass received 8,403 new applications. This is 12.4% higher than the same period in the previous financial year.
Referrals to take children into care have been increasing following the 2008 inquiry into the death of the toddler Peter Connolly. Investigations revealed a number of failings in social services and missed opportunities to act on warning signs. Known as Baby P, Connolly died in August 2007 while he was on an at-risk register at the London Borough of Haringey.His mother and two men were jailed for causing or allowing the death.
Cafcass chief executive Anthony Douglas said that the scale of the increase of children being taken into care made it 'harder for the sector to gear up and to ensure the relevant resources are available for all children'.
He added: 'Nearly every child involved needs love, care and therapy, either back home or elsewhere. All agencies need to factor in these much larger increases into their planning systems, resource allocations, workforce development strategies and service contracts, so that the most vulnerable children in the country continue to receive strong public services.'
David Simmonds,chair of the Local Government Association's children and young people board, told Public Finance that the increase in care referrals at a time of reducing budgets was 'putting a lot of pressure on councils'.

But he added that councils were beginning to switch their focus to early intervention, which would save money over the long term.

'It's tough, but it's one of the most important jobs of local government,' he said.
Matt Dunkley, president of the Association of Directors of Children's Services, said that there was an increased public and political focus on the role of social workers, and greater awareness of children at risk. This had led to earlier action to remove them from dangerous situations.
However, the 'dramatic rate' at which cases were increasing was putting 'increased pressure on the child protection and care systems'.
He added: 'The sustained increase in care applications over the past three years has been mirrored by a rise in referrals to child protection teams and a rise in the overall care population – and the resource implications of pressure across the system are staggering.
'While there is clearly local variation in the rise in applications, it is not helpful to think of a rise in applications as a bad thing or a low number as a good thing without further analysis.'