By Nick Mann | 9 January 2012
Plans to allow councils to retain a share of their business rates could disadvantage areas where service need suddenly increases, according to a group of 46 municipal local authorities.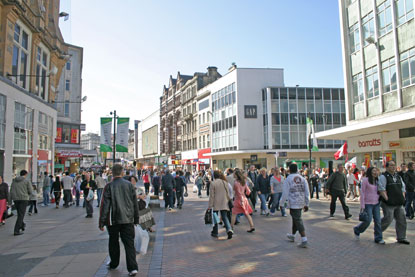 The proposals, which were
formally published before Christmas
, aim to both make local government funding more transparent and give councils an incentive to grow their local economies. To minimise excessive gains and losses under the change of system, the government plans to set a baseline above which councils would be able to keep any business rate growth. This would be combined with inflation-linked tariffs and top-ups to equalise the system.
Last month, the government said it was minded to re-equalise it only every ten years.
But the Special Interest Group Of Municipal Authorities warned that this could work against councils whose need increases in a short space of time. It wants the system to be re-equalised every three years.
Frances Foster, the group's chief policy and research officer, told Public Finance: 'Over ten years, a lot can change and if you can't grow your base to protect that, what can you do?'
The government is proposing to introduce a 'safety net' to compensate councils whose business rate income suddenly falls. This would be funded by councils with larger business rate income, but Foster said 'the levy and safety net would only be for extremes'.
As such, she explained, it would not be available for short-term increases in need for 'risk-based' services, such as social care.
Sigoma is currently modelling how out of balance councils' spending needs and resources can become over a five or ten year period. Foster said it could only take four years for a divergence between the two.
She added that the group's members had concerns over the system rewarding councils for economic growth in their area that they had not actually played a part in creating. In its response to last year's Local Government Resources Review consultation, Sigoma noted that most growth was caused by national policy decisions and economic factors.
The system as it stood also failed to recognise councils achieving growth that did not involve physical assets, Foster told PF. 'Rural authorities with tourism or internet-based businesses wouldn't be affected by it,' she said.