By Nick Mann | 27 December 2011
The UK economy faces a 'bleak' 2012 as the eurozone crisis and a lack of domestic demand combine to leave it on the brink of recession, the Institute of Public Policy Research said today.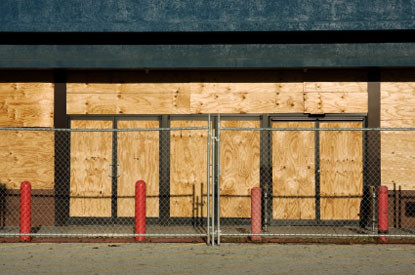 The think-tank's chief economist Tony Dolphin said there was a risk that the two factors would combine to 'dampen spirits' to such an extent that the economy 'drifts' into recession.
Forecasts by bodies such as the Organisation for Economic Co-operation and Development and the Office for Budget Responsibility showed that, if things got even worse in the eurozone then the UK could fall into a 'serious' recession, he added.
Dolphin said that, if the UK did slip into recession, it was likely to have to find its own way out. This, he explained, would involve either increased public spending, a substantial increase in overseas demand for UK output or UK households and companies being encouraged to spend more.
'The first is not going to happen, the second is extremely unlikely, and so we are left with the third,' he said.
'But with no prospect of tax cuts or lower interest rates, it is not clear what in the short term the catalyst for more spending by the private sector will be.'
According to Dolphin, the 'only good news' for the UK economy is that a weaker global economy has reduced inflationary pressures. The Bank of England and other forecasters expect inflation to be near to its 2% target by the end of 2012, he said.
'Even if wage inflation only stays at its current level – around 2 to 2.5% – the squeeze on households' spending power will end – at least for those who keep their jobs,' he added.
To address the situation, Dolphin highlighted the IPPR's
ten ideas to boost growth
. These include establishing a National Investment Bank that is up and running by the end of 2012 and slowing down 'fiscal tightening' when, as now, growth is weak.