By Nick Mann | 12 December 2011
Almost a third of councils have potential risks or weaknesses in their financial controls, according to a survey published by Grant Thornton today.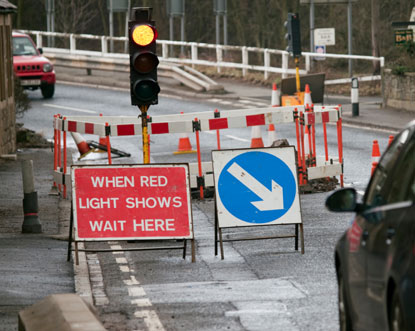 The accountants surveyed 24 English local authorities looking at four areas of financial management in light of the government's spending cuts. Each area was given a corresponding 'traffic light' rating.
In the area of financial controls, 29% of the councils were rated 'amber'. This was often due to uncertainty over their approach to managing savings. Looking at the capability and capacity of the councils' finance department resources, Grant Thornton gave 22% the 'amber' rating.
The firm said the results showed that job losses in finance departments were creating an 'increasing challenge' to local authorities' ability to properly manage their finances in the face of government funding cuts.
Surviving the storm: how resilient are local authorities? also found that many councils were restructuring their finance function, often by centralising resources, while others were passing greater financial responsibilities on to service managers and budget holders. The cultural changes required by this are a 'significant challenge', Grant Thornton said.
Other areas of concern identified in the report include absence management, with 57% of those surveyed receiving an amber rating. The accountants recommended councils take action to manage levels of unplanned absence to improve productivity and service continuity.
Councils were also urged to improve their scenario planning after the report found that advanced planning before and after the 2010 general election had been limited. Some local authorities had underestimated the scale of funding reductions announced in last year's Spending Review, it added.
However, the report detailed strong performance in many areas, with 93% of councils rated 'green' – or no cause for concern – for their strategic financial planning. This, Grant Thornton said, meant that most councils had responded well to the 2011/12 financial planning cycle.
The survey also rated 93% of councils green for the adequacy of their financial reporting, and 86% received a green rating for their overall financial governance.
Paul Dossett, partner for local government at Grant Thornton said: 'Overall, and perhaps surprisingly given the sector's initial reaction to SR10 and the scale of funding reductions required, local authorities have coped well so far. 

'Though this is positive, the challenges facing the sector remain significant and very real. There has been effective leadership from senior management and elected members who have not shied away from making some very difficult decisions.'  
He added: 'The task moving forward is to implement these decisions, the impact of which will not be easy for service users, staff and other stakeholders.  In addition, further savings will have to be made under the next three years of SR10.'
The survey's finding echo many of the conclusions of an Audit Commission report published last month which found that nine out of ten councils were on track to stay within their budgets this year, but warned of tougher times ahead.