By Vivienne Russell | 13 December 2011
The lack of checks on small-scale spending across police forces poses a 'major risk' to public money and could damage the reputation of the police service itself, inspectors have warned.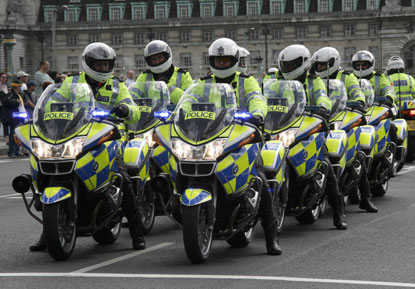 Without fear or favour
, a report published today by the Inspectorate of Constabulary, examined the police's exposure to corruption. It assessed the relationships police forces and authorities in England, and Wales have with a range of external bodies including contractors, suppliers and the media.
On the issue of procurement, the watchdog found that, in the majority of forces, there was little control over spending below £5,000.
'The evident lack of controls around low-level spend gives rise to the risk of "maverick" multiple low-level transactions going undetected, making the existence of appropriate controls and scrutiny equally important,' the report said.
It added: 'Inconsistently controlled expenditure represents a major risk to public money and may give rise to significant reputational damage to the service.'
The report called on forces to share good practice and standardise the checks they employ to ensure a consistent approach.
The inspectorate also found limited evidence of cross-checking of gratuity and hospitality registers against contractors, either at tender stage or later. It called for a moratorium on hospitality between police force employees, police authority members and contractors during tendering processes.
Overall, the inspectorate found no evidence of widespread corruption in the police but noted that forces and authorities were often complacent in their attitude to managing external relationships.
Inspector of Constabulary Roger Baker said there was 'significant variation' in how police forces and authorities defined what was and was not acceptable behaviour.
'This inconsistency made little sense to us and nor do we believe would it to the general public,' Baker said.
'The public have told us they associate integrity with being treated fairly. Police forces and authorities must be absolutely transparent in not only being fair bit also in being seen to be fair. The service needs to identify the standards and values expected of its entire workforce and provide clarity for their employees on where the boundaries lie.'
Mark Burns-Williamson, chair of the Association of Police Authorities, agreed that the police could not afford to be complacent when it came to managing its reputation.
He said: 'We will work hard to implement the inspectorate's recommendations as quickly as possible and share best practice so that the public's overwhelming confidence in the police will deepen, not diminish in the future.'