By Richard Johnstone | 5 December 2011
Six councils have been short-listed for the government's Community Budget pilots, which will pool all sources of local funding.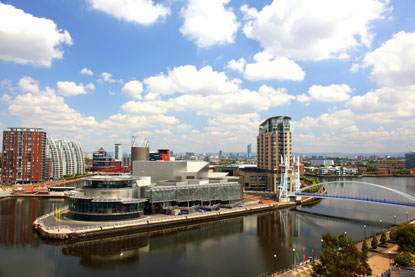 The short list will be whittled down to two by the end of the year, the Department for Communities and Local Government announced. It said the six authorities, chosen from 15 bids, had set out '
real ambition and radical thinking' for the future of local services.
The selected bids are from: Blackburn with Darwen Borough Council; Cheshire West and Chester Council; Essex County Council; Sunderland City Council; all councils of Greater Manchester; and a tri-borough application from the London authorities of Westminster, Hammersmith & Fulham and Kensington & Chelsea.
The two areas finally chosen will be given greater control over the funding for local public services, to allow councils to better reflect local priorities.
Local Government Secretary Eric Pickles announced the schemes, which form part of the second phase of the Local Government Resource Review, in October.
Under the proposals, various sources of funding for local services are pooled into one local pot. Current pilots cover spending on families with complex problems but the 'whole place' versions will cover all public services. These will more closely resemble the Total Place pilots that began under the previous government.
A short list of 24 areas has also been chosen for similar neighbourhood-levelpilots out of 45 put forward. Two of these will be chosen to develop community budgets in specific neighbourhoods.
Those now short-listed include Cheshire East Council,Great Yarmouth Borough Council, the London Borough of Hammersmith & Fulham and Newcastle City Council.