By Nick Mann | 9 December 2011
Children with complex health problems could lose out under the NHS reforms due to unclear responsibilities, the NHS Confederation has warned.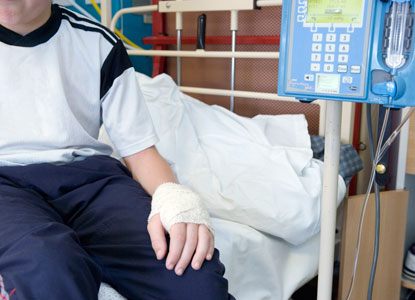 In a report published yesterday in conjunction with the Royal College of Paediatrics & Child Health and the Office of Public Management, the confederation says the government's planned changes do not pay 'sufficient attention' to child health.
According to Children and young people's health – what next?, responsibility for children's health services will be split across six different organisations and levels, ranging from the national NHS Commissioning Board to councils, which will commission child public health services. They will also change as children's circumstances change, for example, as they get older, if their health problems change or if they move.
At the same time, health and local government commissioners will work across different geographical populations, making it even harder to join up services, says the confederation, which represents NHS organisations.
The report calls on the government to clarify and simplify how services will work together and to produce a cross-government strategy that links all relevant organisations, from police to schools, that work on child health.
Jo Webber, confederation deputy policy director, said: 'Major reform does offer important opportunities to improve care but only if all the organisations involved – especially the new ones – are clear on how they will interact together.
'Currently, we simply do not have that clarity. The department has started to take some steps as this report was written but there is still much more to do. The consequences of simply bumping along as we are could mean we will fail large numbers of children and young people for no reason.'
The report also questioned plans to create 4,200 new health visitors as part of the reforms. It said this recruitment could affect existing multi-disciplinary teams, which are focused on locally defined needs.
Webber added: 'It would be more sensible and more effective if the government altered its target to focus on outcomes. It cannot be right that trusts are having to re-arrange their teams to accommodate a specific job role that might not best meet the needs of local people.
'Worse still, in a very few places, we have been told these teams are being disbanded to make way for extra health visitors.'