By Nick Mann | 2 November 2011
Volunteering in libraries increased significantly in 2010/11 as staff numbers continued to fall, figures published by CIPFA have revealed.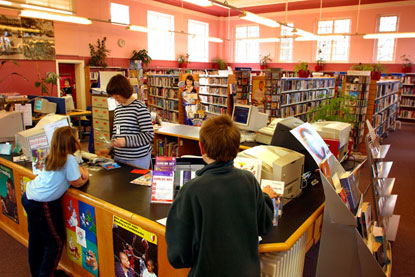 The institute's annual library use survey shows that the total number of volunteers in UK public libraries rose by 22.3% to 21,462 people between 2009/10 and 2010/11. Over the same period, the number of full-time equivalent library staff dropped by 4.3% to 23,681.
This follows a 7.7% increase in volunteering reported in the previous year's survey, which was accompanied by a 3.4% fall in the number of FTE staff.
The CIPFA figures for 2010/11 also show that the Norwich-based Norfolk & Norwich Millennium Library remained the UK's most-visited library. It had almost 1.5 million visits over the 12-month period, and issued almost 1.2 million books and other items.
Four other libraries reported more than 1 million visits during 2010/11 – Birmingham Central, Croydon Central, Newcastle City Library and Huddersfield.
Jon Graham, managing director of CIPFA, said: 'Norwich's achievement proves that modern libraries are still popular community institutions, offering services and support beyond book lending. The increase in volunteers also shows how libraries continue to be seen as much valued hubs for their communities.'