By Richard Johnstone | 15 November 2011

The Treasury is investigating alternatives to the controversial Private Finance Initiative for funding public infrastructure projects.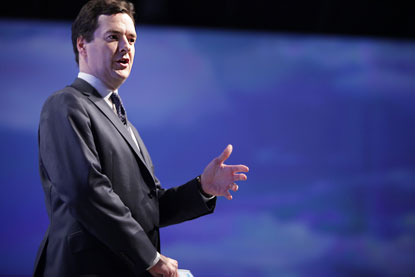 Its review will look for ways of using private sector expertise at lower cost to the taxpayer.


Current PFI schemes, where private companies finance and construct schools, hospitals or roads and operate them for typical contracts of 25 years, have been criticised for not providing value for money.
Chancellor George Osborne said that since coming to office, he has moved to create a level playing field for all forms of procurement amid concerns about the 'misuse' of the PFI.
The government has already identified savings from existing projects, and the review will attempt to make use of private finance less expensive for the taxpayer by opening up 'a wider range' of finance sources.
These include UK pension funds, which the government has called on to back developments in the National Infrastructure Plan. UK funds don't currently invest in infrastructure projects directly, although two Canadian pension funds own the 30-year concession to operate the high-speed rail line linking London to the Channel Tunnel.
The review will also attempt to address the criticisms of the PFI, seeking to ensure that the deals are more flexible and transparent. These have been among the key demands of the Campaign for a PFI Rebate, led by Conservative MP Jesse Norman.
However, the Treasury will aim to keep the incentive on the private sector to complete capital projects to time and to budget. The Public Accounts Committee has highlighted this as one advantage the PFI has over conventional public procurement.
Osborne said: 'We have consistently voiced concerns about the misuse of PFI in the past and we have already taken steps to reduce costs and improve transparency.
'But the review I have announced today will take this a step further with a fundamental reassessment of PFI. We want a new delivery model which draws on private sector innovation, but at a lower cost to the taxpayer and with better value for public services.'
The CBI said that the government was right to review the PFI. 
Deputy director-general Dr Neil Bentley said: 'We need to find new ways of developing private finance models to ensure they offer value for money for taxpayers.'