By Richard Johnstone | 11 November 2011
Audit Commission staff are to be balloted on industrial action for the first time ever in a dispute over pension protection.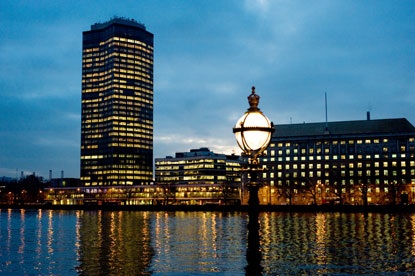 Staff at the watchdog's ten English offices will be balloted from Monday because of what the Prospect trade union says is a refusal by the Audit Commission board to protect auditors' pension rights when their work is outsourced to the private sector. Audit Commission staff will transfer to those private sector firms that secure local audit contracts in October next year. 
Prospect has said that, in negotiations over the switch, chief executive Eugene Sullivan and the commission's board have refused to apply the terms of the government's Fair Deal policy on pensions.
This is a non-statutory agreement that guarantees pensions 'broadly comparable' to those in the public sector for any staff compulsorily transferred to the private or voluntary sector.
The Treasury is currently reviewing the scheme, and it has been blamed for deterring some companies from bidding for public sector work.
But union officials say that the Department for Communities and Local Government, which made the decision to scrap the commission last August, has confirmed there is no ministerial block on Fair Deal being applied.
Prospect negotiator Richard Hardy that he 'deeply regretted' having to ballot staff, and called on Sullivan to think again.
'The only thing standing between our members and a fair deal on pensions is the obstructive attitude of the board and the chief executive, whose own pensions will not be at risk,' Hardy said.
'Since they seem prepared to see our members stripped of their pension rights, we have no alternative but to raise the stakes and ballot on industrial action.'
The union is also taking legal advice on the potential to mount a judicial review of the commission's decision not to implement Fair Deal.
Responding to the announcement of the ballot, an Audit Commission spokesman said that the board's decision would not be reconsidered.
It had been made 'to ensure value for money for local public bodies, encourage market plurality and good value for the public purse', and the commission's legal advice was 'that there is no requirement… to apply the Fair Deal policy'.
He added: 'Audit Commission staff will transfer to new employers under Transfer of Undertakings (Protection of Employment) regulations with all their contractual terms and conditions of employment protected. By law, their new employers will also have to provide a contributory pension scheme. All accrued pension rights up to the time of the transfer will also be fully protected.'
Bids for the Audit Commission's work, which has been split into ten lots covering four English regions, have to be submitted by December 16. Contracts will be awarded in February 2012 for the audits covering the 2012/13 financial year.
Thirteen bidders have been shortlisted for principal contracts, including all of the so-called 'Big Four' audit firms – PricewaterhouseCoopers, Deloitte, Ernst & Young and KPMG. DA Partnership, the mutual enterprise being led by Gareth Davies, head of the commission's audit practice, has also been shortlisted.