By Mark Smulian | 17 October 2011
Restrictions on the amount of voluntary work unemployed people can do are hampering young people's efforts to secure jobs, the Local Government Association said today.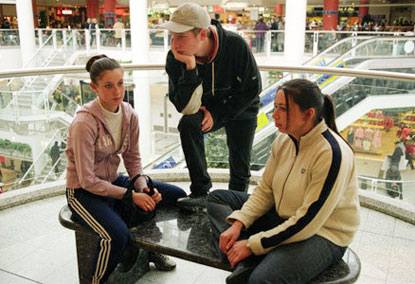 Participation in formal volunteering programmes could equip young people with skills useful in the jobs market, it added.
People receiving Jobseeker's Allowance are barred from volunteering for more than two days at time because they face loss of benefits if they are not available for work and able to attend job interviews at 48 hours notice.
The LGA said that, instead, job centres should have the flexibility to arrange voluntary placements to help the job prospects of young claimants.
Office for National Statistics figures last week revealed that youth unemployment had reached 991,000 people in the 16–24 age group, equivalent to 23.4% and the highest since records began in 1992.
David Simmonds, chair of the LGA Children and Young People Board, said: 'Those struggling to get their first foot on the career ladder should not be penalised by unnecessary and counterproductive benefit rules which deter them from gaining valuable work experience which also benefits good causes.
'Local authorities should be given all the flexibility they need to help equip jobseekers with the skills, confidence and real-life experience they need to find work.'
The LGA pointed to evidence in a report Gatewayto work, published earlier this year by the Institute for Volunteering Research. This found that 88% of people looking for work believed volunteering would help them get a job.