By Richard Johnstone | 12 October 2011

Birmingham City Council has been given a triple-A credit rating by one of the world's biggest rating agencies as the authority positions itself to borrow money from financial markets.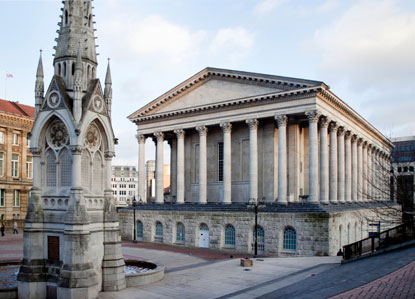 The top credit came from Moody's, with Standard and Poor's rating the authority AA+.

Birmingham, the largest UK council, is the first authority to be given credit ratings since the government increased the cost of borrowing from the Public Works Loan Board at the October 2010 Comprehensive Spending Review.

This led Birmingham and other councils to consider the bond markets to finance their share of the forthcoming buy-out of the Housing Revenue Account. Under the HRA, all council rents were pooled and redistributed by central government. Councils are now being given control of their own rents in return for taking on a one-off share of the housing debt. Birmingham is set to pay £48bn.
However, the government announced last month that the PWLB rate would be cut for HRA transactions, making this again the likely source of borrowing.

Although there is no longer any need to buy bonds to finance the HRA buy-out, the Local Government Association has said that it is 'still looking at the feasibility of councils issuing their own bonds to raise funds for public works'.

Announcing the rating, council leader Mike Whitby said that the move could save the council money in any future borrowing.
He said that the triple-A rating from Moody's showed the strong financial position of the council, which had 'balanced its budget year-on-year since 2005'.

He added: 'We understand that the challenge facing the public sector is to be as innovative as possible when it comes to financing priorities. The ratings we have received will enable Birmingham City Council to access a wider range of sources of finance – if we wish to in the future – at the best possible interest rates.'

The only other UK councils to have credit ratings are the Royal Borough of Kensington & Chelsea, the Greater London Authority and its executive agency Transport for London, Woking Borough Council, and Cornwall Council.

Birmingham's ratings from the two agencies are the same as the US after S&P lowered the country's rating by one notch to AA+ in August.