Lucy Phillips | 1 August 2011
The government saved £3.75bn in its first ten months in office, Cabinet Office Minister Francis Maude announced today.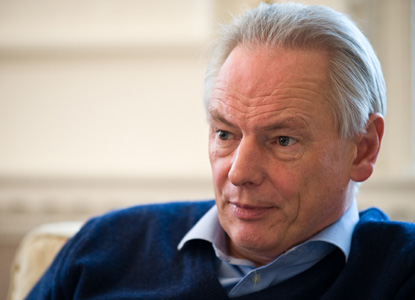 The savings, brought about by the Cabinet Office's Efficiency and Reform Group between May 2010 and March 2011, have been independently audited.
They include a £300m cut in the civil service salary bill, equivalent to a reduction in 17,000 staff.
A further £870m was saved by cutting back on the use of consultants in Whitehall and £500m by reducing spending on temporary agency staff.
Some £150m of major government projects due to take place in 2010/11 were scrapped and £300m was cut from ICT spending.  A further £90m of savings have been made through reducing the amount of rented property and other measures related to the government's estate.
Better procurement has also cut costs, with £360m saved by centralising spend on common goods and services and £800m through renegotiating deals with some of the government's biggest suppliers.
Maude said the savings were equivalent to the salaries of 200,000 junior nurses or 150,000 secondary school teachers.
He said: 'We promised to drive out inefficiency and unjustifiable costs in central government. It is these savings, which have been achieved in just ten months, that have allowed departments to protect essential frontline services and jobs.'
Maude added that this was only the beginning of the efficiency and reform drive. The next stage will focus on bringing down levels of fraud, error and debt; opening up public services by establishing mutuals; making more use of online technology; and increasing the amount of government work going to smaller companies. 
He said: 'This is just scratching the surface of what we have planned for the coming months and years. We will continue to seek out and eradicate waste in government, whilst also delivering longer-term programmes of reform to ensure sustainable change and room for growth across the public sector.'