By Vivienne Russell | 12 July 2012

More than £600m a year will be spent on improving access to higher-charging universities by 2014/15, the Office for Fair Access said today.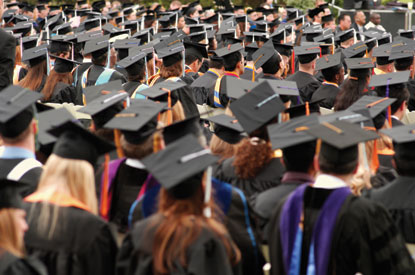 Offa confirmed that it had approved access agreements for 2012/13 for the 139 universities and colleges planning to charge more than £6,000 a year in fees.
Taken together, these agreements show that higher education institutions plan to increase investment from £407m in the next academic year to £602m by 2014/15.
Of this, £414m will be spent on financial support, including fee waivers, £106m on additional outreach and £82m on activities to improve student retention.
Under the government's reforms, all universities and colleges planning to charge more than £6,000 must invest in widening participation of under-represented groups. These access plans, along with proposed fee hikes, have to be vetted and approved by Offa.
Sir Graeme Davies, director of fair access, said Offa's assessment of access agreements had been a 'thoroughly rigorous and robust process'.
He added: 'These agreements represent a considerable commitment by universities and colleges to improving access for students who are under-represented in higher education and where appropriate, improving retention and student success.'
Of the 139 access agreements approved, 52 had to be renegotiated because they were not considered sufficiently stretching, either on the targets the universities set themselves or the amounts they pledged to invest.
Universities said the access agreement process had been 'tough and thorough'.
Sir Steve Smith, president of Universities UK, said: 'It's important to note that these agreements will have been set according to universities' individual circumstances in terms of student intake, location and so on. This does not represent all their expenditure on access measures. More will be spent from other sources on financial support, outreach and retention.'
The University and College Union said it was no surprise that Offa had approved all the fee increases.
General secretary Sally Hunt said: 'The rubber‑stamping of higher fees will entrench our position as the most expensive place to study a public degree in the world.
'The new system is flawed both economically and morally and it is not right to ask the brightest brains in this country to be guinea pigs for an unfair system that has not been properly thought through.'
An analysis of tuition fee levels, also published by Offa today, showed that the average will be £8,393 per year.