By Lucy Phillips | 13 July 2011
Landmark documents published today show that the government's liabilities for public service pensions are more than £1.13 trillion.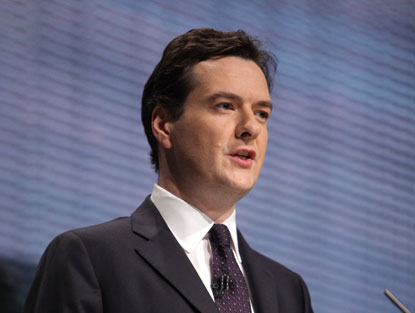 The figures, which also show Private Finance Initiative liabilities of more than £40bn, are included in the first set of Whole ofGovernment Accounts, published by Chancellor George Osborne and the Office for Budget Responsibility's first reporton the sustainability of the public finances.
The OBR's analysis uses the WGA, a currently unaudited summary of the government accounts for the year ending March 31 2010, to make longer-term projections for the UK's public finances.  
The documents showed total public service pension liabilities of £1.13 trillion or 78.7% of gross domestic product. This is a rise of £331bn since the 2009 estimate of £770bn. The Local Government Pension Scheme, which is funded, accounted for 9% (or £100bn) of the liabilities.
Meanwhile, total capital liabilities arising from PFI contracts amount to £40bn, or 2.9% of GDP. Only £5.1bn of these were included on the public sector balance sheet in the National Accounts. The figures relate to some 609 PFI contracts held by the government, of which 226 (worth £333bn) are held by local authorities.       
The OBR's report also warns that most future pressures on the public finances are related to an ageing population in the UK and the resulting increase in spending on health care and other public services.  
Welcoming the documents, Osborne said they reinforced the government's plans for deficit reduction and public service reform.
He said:'The information published today by the Treasury and the OBR represents a step change in transparency, lifting the lid on the liabilities built up in the past and the pressures we face in the future.
'They show that our deficit and reform plans are not just right for the economy now, but also right for the economy and fair for the country in the future.'

The publication of Whole of Government accounts is the culmination of ten years work. Originally aimed at consolidating central government accounts, it was due to be published in 2005/06 but was delayed to include local government, the NHS and public corporations. It was further delayed to 2009/10 to tie in with the introduction of International Financial Reporting Standards in central government.
Today's unaudited accounts cover more than 1,500 public bodies. The full, audited accounts will be published in the autumn.