By Richard Johnstone | 13 June 2011
A US health expert has warned that the government's health reforms could lead to a loss of financial control in the NHS.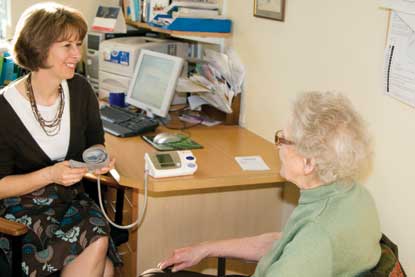 One of the main changes involves transferring responsibility for commissioning of health care from primary care trusts to consortiums of GPs, along with the £60bn budget.
However, Dr Lawrence Casalino, an expert on a similar US health care policy, warned that only around a tenth of such consortiums were successful in the states.
Casalino, a professor of public health at Weill Cornell Medical College in New York, said that the US experience is that there are 'a great many ways to get the new system wrong and very few ways to get it right'.
He analysed the more than 1,500 doctor-led groups set up in the US, called independent practitioner associations. In a paper produced for the Nuffield Trust, he says only 150 were successful at managing the risks involved in commissioning on a fixed budget agreed with insurance companies.
The US model failed and, after 15 years, the groups were trimmed back even in the states in which it had been most successful, he said. Many foundered due to a lack of strong clinical leadership and 'underinvestment in the management and infrastructure necessary to handle financial risk'.
While he believes the UK consortiums have the potential to improve quality, he says they need support mechanisms for accountability, including the ability to make sophisticated financial projections and undertake complex financial accounting.
Casalino argues that the GP consortiums should be encouraged to invest in leadership and management, as left to themselves they are likely to under invest in these capabilities, increasing the chance of failure. He suggests ring-fencing budgets for this purpose.
Among the other recommendations in his paper, Viewpoint: GP commissioning in the NHS in England: ten suggestions from the US, Casalino says the system also needs to encourage hospitals and specialist physicians to co-operatewith the consortiums. Increasing integration and co-operation in the health system was one of the changes announced to the plans by Prime Minister David Cameron last week, at the end of the government's consultation on the Health & Social Care Bill.
Casalino recommends that consortiums be given 'space to develop over time', as they will need five to ten years to realise their potential.
However, they must also be aware of the consequences of poor performance, including financial consequences for individual GPs in consortiums that persistently fail to meet financial and quality standards.
Casalino says: 'Some GP leaders are enthusiastic about GP commissioning, and their enthusiasm should be encouraged. But there will be a great many ways to get the new system wrong and very few ways to get it right, with significant consequences if failure were to occur.
'The NHS has a significant advantage over the US system in that it has the authority to restructure the entire system wholesale and enforce common standards where appropriate.
'To make the most of this, the system needs to find ways to give consortiums reasonable amounts of time to develop without subsidising to an unreasonable degree those consortiums that fail to improve.'